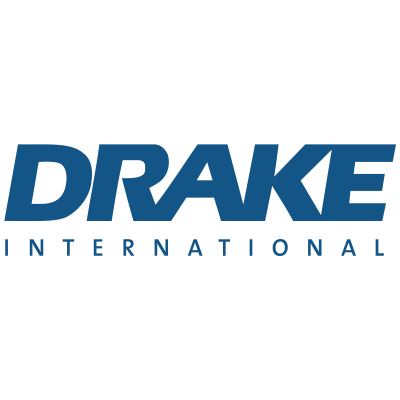 Inside Sales Representative
Drake International
in St Laurent, QC
Drake International is looking for a motivated and well-spoken inside sales representative to join our sales team. The inside sales representative will be responsible for developing new leads, communicating with customers, understanding their needs, and ensuring a smooth sales process. You should be able to close sales and meet targets. To be successful as an inside sales representative you should be able to build instant rapport and achieve customer satisfaction. A top inside sales representative should also be very competitive and a good listener.
Key Responsibilities

Communicating with customers, making outbound calls to potential customers, and following up on leads.
Understanding customers' needs and identifying sales opportunities.
Answering potential customers' questions and sending additional information per email.
Keeping up with product and service information and updates.
Creating and maintaining a database of current and potential customers.
Explaining and demonstrating features of products and services.
Staying informed about competing products and services.
Upselling products and services.
Researching and qualifying new leads.
Closing sales and achieving sales targets.
Qualifications
University Degree.
Bilingual (French & English)
Previous experience in an outbound call center or a related sales position preferred.
Proficiency in Microsoft Office and CRM software
Excellent communication skills, both verbal and written.
Good organizational skills and the ability to multitask.
Excellent phone and cold calling skills.
Exceptional customer service skills.
Strong listening and sales skills.
Ability to achieve targets.
Additional Information
Competitive compensation ($50,000-$55,000/yr)
Medical and dental benefits
3 weeks of vacation
Pension after the 1 st year
For more information concerning this position or to apply, please contact our Branch Manager Bruce Eisan. He can be reached at beisan@na.drakeintl.com or 902-830-7211.
Drake International's Montreal Branch would like to thank all candidates for their interest. Our dedicated team will respond to all resumes submitted. If you do not meet the qualifications listed above, our recruitment team will be happy to assist all applicants to discover our other opportunities.
We encourage anyone who may be looking for a new opportunity to please visit us at https://ca.drakeintl.com/ .
PEOPLE | PRODUCTIVITY | PERFORMANCEDrake International est à la recherche d'un représentant des ventes internes motivé et qui s'exprime bien pour se joindre à notre équipe de vente. Le représentant des ventes internes sera chargé de développer de nouvelles pistes, de communiquer avec les clients, de comprendre leurs besoins et d'assurer un processus de vente fluide. Vous devriez être en mesure de conclure des ventes et d'atteindre les objectifs. Pour réussir en tant que représentant des ventes internes, vous devez être en mesure d'établir une relation instantanée et d'obtenir la satisfaction de vos clients. Un représentant des ventes internes de haut niveau doit également être très compétitif et à l'écoute.Principales responsabilités
Communiquer avec les clients, passer des appels sortants à des clients potentiels et assurer le suivi des prospects.
Comprendre les besoins des clients et identifier les opportunités de vente.
Répondre aux questions des clients potentiels et envoyer des informations supplémentaires par e-mail.
Se tenir au courant des informations et des mises à jour sur les produits et services.
Créer et maintenir une base de données de clients actuels et potentiels.
Expliquer et démontrer les caractéristiques des produits et services.
Rester informé sur les produits et services concurrents.
Vente incitative de produits et services.
Recherche et qualification de nouveaux prospects.
Clôture des ventes et réalisation des objectifs de vente.
Qualifications
Diplôme universitaire.
Bilingue (français & anglais)
Expérience antérieure dans un centre d'appels sortants ou dans un poste de vente connexe, de préférence.
Maîtrise des logiciels Microsoft Office et CRM
Excellentes aptitudes à la communication, tant à l'oral qu'à l'écrit.
Bonnes compétences organisationnelles et capacité à effectuer plusieurs tâches à la fois.
Excellentes compétences en téléphone et appels à froid.
Compétences exceptionnelles en service à la clientèle.
Solides capacités d'écoute et de vente.
Capacité à atteindre les objectifs.
Information additionnelle
Rémunération compétitive (50 000 $-55 000 $/an)
Prestations médicales et dentaires
3 semaines de vacances
Pension après la 1ère année
Pour plus d'informations concernant ce poste ou pour postuler, veuillez contacter notre directeur de succursale Bruce Eisan. Il peut être joint à beisan@na.drakeintl.com ou au 902-830-7211.La succursale de Montréal de Drake International tient à remercier tous les candidats pour leur intérêt. Notre équipe dédiée répondra à tous les CV soumis. Si vous ne possédez pas les qualifications énumérées ci-dessus, notre équipe de recrutement se fera un plaisir d'aider tous les candidats à découvrir nos autres opportunités.Nous encourageons tous ceux qui recherchent une nouvelle opportunité à nous rendre visite à https://ca.drakeintl.com/.PERSONNES | PRODUCTIVITÉ | PERFORMANCEINDMontrealFlex