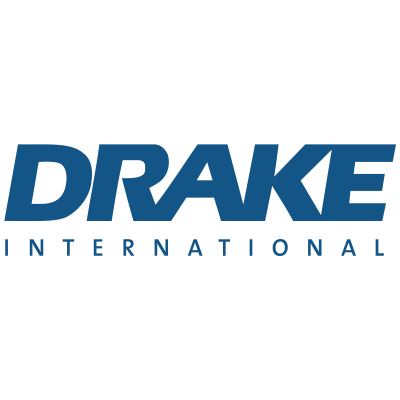 Learning Management System (LMS) Administrator
Drake International
in Mississauga, ON
Title
: Learning Management System (LMS) Administrator
Location
: Mississauga, ON
Type
: Full Time, Permanent
Role:
Reporting to the Manager, Organizational Development & Performance, the Learning Management System (LMS) Administrator is responsible for the support, design, development, implementation, delivery, and maintenance of content, assets, and other resources used for instructional functions. The LMS Administrator is the primary system administrator for LMS and oversees the installation of all system updates and upgrades, as well as tools and software integrated with the LMS.
KEY RESPONSIBILITIES
Note: Percentages refer to approximate % of time spent on each area, over the course of a given year
LMS Coordination & Maintenance - (35%)
Works on assignments dealing with the routine and daily operation, use, and configuration of the LMS.
Manages community areas within the LMS including functionality, appearance, tabs, and settings.
Maintains procedures and policies to ensure the security and integrity of systems/networks.
Writes and maintains technical procedures and policy documentation.
Identifies and communicates opportunities for process and quality improvements, providing feedback on usage, defects, and suggested enhancements.
Collaborates with stakeholders on training needs and opportunities for the expansion of talent development within the organization.
Acts as an internal consultant by analyzing data and recommending solutions to utilize the LMS to deliver, track training and measure performance to meet organizational objectives.
Creates, facilitates and updates resources to train and support learners on how to use the technology for online and professional development.
Develops internal communication plans to encourage adoption and usage.
User Management - 15%
Creates user logins as needed and assigns user permissions.
Creates and manages user structures including the creation of user groups and learning cohorts.
Manages course enrollment including progress tracking.
Provides coaching to User Admins.
Course Management (35%)
Publishes and archives online or blended learning solutions, assigns training curricula, and adds and deletes resources.
Works with key stakeholders to manage the course asset library.
Populates course information and assigns learners.
Develops and updates standardized tools and reporting for ongoing access to learning information; generates standard and custom reports.
Analyzes reporting data and recommends strategic direction to HR, technical managers, or others, as appropriate.
Manages tracking of course revisions and history.
Builds online assessments and evaluations in LMS for courses.
Manages relationship with third party vendors and facilitates the successful linkage of courses to the LMS.
Troubleshooting (15%)
Provides troubleshooting assistance for users regarding logging in to the LMS and accessing content.
Troubleshoots and resolves issues relating to system functionality and software systems.
Serves as point of escalation for support issues, which may include interaction with LMS vendors and other vendor support services.
Reviews and monitors system performance.
Works with instructional designers and portfolio leads to troubleshoot and resolve technical issues related to accessing the LMS and course content.
Required Competencies:
The successful candidate will demonstrate a high degree of competence in the following areas:
Diploma or Degree in Educational Technology, Adult Education (e.g., Instructional Design), Organizational Development, or equivalent combination of education and sufficient experience to successfully perform the key accountabilities of the job required.
Minimum of 3 years' experience as an LMS administrator or in similar position
Strong technical skills including troubleshooting, and understanding of directory, file structures, and systems
Strong understanding of project management concepts and methodologies
Strong business analyst competencies to determine operational objectives gathering information; evaluating output requirements and formats
Strong understanding of core front-end web technologies [HTML, CSS, JavaScript)
Working knowledge of web-based learning, e-Learning standards (e.g. SCORM), virtual learning, mobile learning and improving face to face delivery through a blended learning approach.
Excellent understanding of IT/Web infrastructure, communications, digital marketing, and customer service principles
Presentation skills, ability to speak in front of groups
Ability to collaborate with others at all levels of the organization as well as vendors
**
Applicants will be required to provide an original criminal background check at their own expense prior to commencing work . The criminal record check document must have been issued no more than 30 days prior to first day of employment.
Additional Knowledge, Skills and Experience:
The follow are considered assets to the role:
Experience using content management solutions such as Adobe Experience Manager 6.0
Working knowledge of Web authoring, protocols, development, and publishing tools such as Adobe Captivate, Camtasia and/or Articulate Storyline
Strong computer skills in all MS 365 Office Suite products, especially MS Teams, Word, PowerPoint, and Outlook
Ability to gain new technical skills quickly
Customer service skills, responsive attitude
Strong oral and written communication skills; ability to communicate complex technical concepts using simple language
#LI-KS1
INDHuntelGlobalToronto