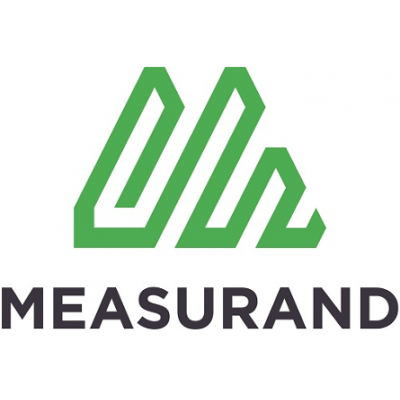 Sales Administrator
Measurand
in Fredericton, NB
Measurand is seeking a Sales Administrator to become part of their fast growing team. If you enjoy a fast paced environment that works with many departments, this could be a fit for you. You will communicate across the sales, shipping and production functions to manage any administrative tasks required through the entire sales cycle. This essential role supports the sales function to provide high quality and timely customer service. 
Primary Responsibilities
Process sales orders from quotes and distributors, and work with clients to finalize sales orders 
Complete client credit documentation/approvals for new clients 
Timely processing of RMAs and supporting documentation 
Coordinate weekly metric/sales meetings 
Prepare sales orders in EPICOR system 
Act as ongoing point of contact for clients after sales order is finalized 
Manage client accounts on a computerized accounting system 
Provide details to clients on job progress including changes to schedule 
Provide details to production team on changes from client 
Manage incoming e-mails and direct to appropriate team member 
Coordinate with shipping, sales, manufacturing and clients on a regular basis 
Complete additional duties as required 
Qualifications & Skills Required 
Preference will be given to candidates with a post-secondary degree 
3+ years experience with client/customer service 
Experience using a customer relation management system 
Flexibility to manage changing tasks throughout the sales cycle 
Strong organizational skills and attention to detail 
Excellent written and verbal communication and proven ability to provide timely professional communication to customers by e-mail and phone 
Previous work experience in a production environment will be considered an asset 
RST Instruments / Measurand / 3vGeomatics are committed to providing a safe and inclusive workplace where employees are empowered to design, manufacture, and deliver the highest quality shape monitoring products.
This is a temporary position and you will be required to be on-site in our Fredericton, Hanwell location. 
RST Instruments/ Measurand/ 3vGeomatics offers an environment to people who are confident, adaptable, and focused on building lasting relationships. We offer a very competitive compensation package and comprehensive benefits. 
To apply, submit your resume and cover letter to Marcia Everett, Human Resource Manager by email to careers@measurand.com with "Sales Admin" in the subject line.
Thank you for your interest. While we appreciate the interest of all applicants, only those selected for a screening interview will be contacted.