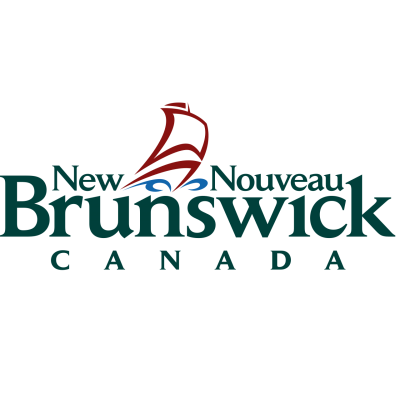 Agri-Food Inspector
Department of Justice & Public Safety
in Moncton, NB • Remote
Any candidate not currently employed in the New Brunswick Public Service will need to provide proof of full vaccination against COVID-19, or a valid medical certificate exempting them from the vaccine.
Agri-Food Inspector
Department of Justice and Public Safety
Permanent & Temporary position(s)
Immediate Opportunities & Candidate inventory
Open Competition
Moncton and various locations
Who we are
The work we do has a positive impact on our communities and helps improve the everyday lives of New Brunswickers. Together, we are over 45,000 New Brunswickers who are passionate problem-solvers, who make a difference and are proud to call New Brunswick home.
The Department of Justice and Public Safety wishes to create an eligibility list of qualified candidates to fill future vacancies for Agri-Food Inspector positions with Health Protection Services. It will also be used to fill a current temporary opportunity in Moncton and any future temporary/casual opportunities in various locations throughout the province.
What you will do
The successful candidates will be a member of a provincial team promoting food safety and enforcing regulations under the New Brunswick Public Health Act and Natural Products Act. Under professional supervision, you will be responsible for conducting inspections and audits for food safety and quality at dairy farms, dairy plants and other food facilities as required. This will also include involvement in various food sampling programs and addressing complaints.
Work may include participation in meetings of agricultural organizations, providing assistance to producers or processors on food safety issues and the promotion of dairy herd health as related to milk safety and quality.
Work environment
Office location: 81 Albert Street, Moncton
Office layout: open office
Your Team: Small team of 5
Standard hours of work: Monday - Friday, 8:00-5:00 
We promote a scent-reduced environment.
Who you are
You possess strong interpersonal and communication skills, the ability to problem-solve creatively and to think on your feet. You have a respect for safety, you treat people in a polite and professional manner being courteous and always showing kindness. You are concerned for the wellbeing of New Brunswickers. 
Your attitude, skills and interests are just as important as your area of study. We are looking for diverse backgrounds that bring a combination of the following:
Behavioural competencies: The successful candidate will possess the following behavioural competencies:
Analytical Thinking/Judgment
Effective Interactive Communication
Teamwork and Cooperation
Technical competencies: The successful candidate will possess the following technical competencies:
Planning and Organizing Skills
Written Communication
Ability to use office technology, software and applications
Need to have (their essential skills and qualifications)
Candidates must possess a diploma in Agriculture or Food Technology from an institute of technology or agricultural college, plus a minimum of three years' experience in food safety enforcement and inspection or quality control in the dairy industry. Work in dairy plants operations, agricultural extension and dairy farming will be considered.
An equivalent combination of education, training and experience may be considered.
Some opportunities may require written and spoken competence in English and French. Others will require written and spoken competence in English only. Please state your language capability.
Candidates must demonstrate on their applications how they have acquired the education and experience for this position. Your résumé should be in chronological order specifying education and employment in months and years including part-time and full-time employment
OPERATIONAL REQUIREMENTS: The following operational requirement(s) is also required:
Applicants must have or obtain a Bulk Tank Milk Graders license within the 1st year of employment and be certified for Fall Arrest work. There will be extensive travel required within a region and within the province when necessary.
A valid driver's license is required. Use of a government vehicle may be required.
A criminal background check will be required.
This is a physically demanding job that requires activities such as heavy lifting, entry into confined spaces, climbing, working at elevated heights and around livestock.
PLEASE NOTE As of Sept 7, 2021, any candidate not currently employed in the New Brunswick Public Service will need to provide proof of full vaccination against COVID-19 (or a valid medical certificate exempting them from the vaccine) in order to receive a job offer.
Subject to the response to this competition, candidates may be required to demonstrate on their application one or more of the asset qualifications in addition to the essential qualifications in order to be given further consideration.
Wage
$1,622 - 2,008 Biweekly - Agricultural Technician 2
What can GNB offer you? Opportunities for career growth, professional development and training. 
Free access to Employee and Family Assistance Program (EFAP) and services.
Comprehensive benefits package and the Public Service Shared Risk Pension Plan.
Providing a safe workplace for all. Your health & safety are important to us. GNB has implemented preventative measures across the organization to ensure your health & Safety.
How to apply
We encourage applicants to apply on-line at www.ere.gnb.ca, by mail at the following address or by email at of HRcompetitions.concoursRH@gnb.ca by October 20, 2021 indicating competition number R78-2021-22-839.
This competition may be used to fill future vacancies at the same level.
Department of Justice and Public Safety
Human Resources Branch
Marysville Place - 20 McGloin Street, 3rd floor
Fredericton, NB E3A 5T8
(506) 453-2719
We thank all those who apply, however, only those selected for further consideration will be contacted. 
Equal Opportunity Employer
We are an Equal Opportunity Employer. We are committed to building a workforce that reflects the diversity of our communities in which we live and serve. We encourage and support applications from Aboriginals, persons with disabilities, and members of visible minority groups. Candidates registered with the Equal Employment Opportunity Program and veterans, who are among the most qualified, will be given preference at the time of selection.
Let's connect. You belong here.