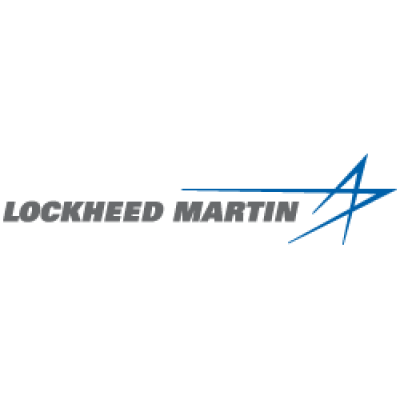 Subcontract Mgmt
Lockheed Martin Canada
in Halifax, NS
Specific Job Description
Under the supervision and guidance of a senior Subcontract Program Manager (SPM), this role is intended as an entry level position in the Subcontract Program Management group. As the Subcontract Manager (SM) develops and acquires relevant knowledge and skills, he/she is expected to evolve into an eventual SPM position.
As SM, the successful candidate will assume responsibilities that include the following efforts/tasks:
Program performance of all assigned subcontractors
Program controls and metrics for all assigned subcontracts
Performing and supporting subcontract risk mitigation efforts
Developing a negotiation plan for achieving material/subcontract decrements for subcontractors, engineering estimates and services; objective is to meet/exceed proposal cost targets and increase program reserve
Ensuring that subcontractor meets/exceeds the Industrial and Technology Benefits (ITB) and Canadian Value Proposition (CVP) goals for the program acquisitions
Cost Account Manager (CAM) for subcontracts/materials reporting and ensuring Sourcing/Program Manager (PM) leadership is well informed on progress and any necessary corrective action plans
Developing a successful warranty coverage plan from suppliers that meets program objectives
Developing and executing performance liquidated damages and incentive approaches with key/critical subcontractors/suppliers
Business relationship development/strategic planning and partnering
Strategic and teaming agreements generation, execution and maintenance
Ensuring there are no red subcontractors
Leveraging commonality between programs and integrating with corporate to bring corporate leverage wherever possible
Implementing a supply chain strategy that meets/exceeds program/customer expectations
Implementing risk mitigation tools to reduce/eliminate program risks for any core/critical suppliers/subcontractors using tools such as Risk Based Assessment Tool (RBAT), Technical Kick-off (TKO) events and other Lean Six Sigma tools/techniques
Implementing an organization concept for the execution phase of the program (post award); working in a matrix assignment to ensure that functional and programmatic leaders are informed on progress
Performing other assignments as directed in support of the business
Work base location could be any of the following Lockheed Martin Canada Inc. sites: Ottawa, Montreal or Halifax
The Subcontract Manager (SM) is responsible for managing assigned subcontracts (Complexity Level 3) and purchase orders (Complexity Level 4) and acting as lead for the associated Subcontract Management Teams (SMTs). The assigned subcontracts are in support of ongoing and new naval projects/programs
Equal Opportunity Statement
Lockheed Martin Canada is an equal opportunity employer that values diversity in the workplace. We are committed to excellence in serving all customers, including people with disabilities, and we encourage feedback on the provision of these services.
Required skills, qualifications and experience
Engineering, Science or Business degree from an accredited university or equivalent experience/ education combination with professional experience and specialized training commensurate with assignment
Minimum of 5 years equivalent experience in engineering, project management, contract/subcontract administration or pertinent experience on complex military programs or similar programs
Strong leadership skills
Solid interpersonal skills
Excellent communication skills
Strong organizational skills
Strong program management skills.
Business Environment
Lockheed Martin Canada is the Canadian-based arm of Lockheed Martin Corporation, a global security and aerospace company employing 110,000 people worldwide, including more than 1,000 Canadians. By applying innovative approaches of our highly skilled and experienced Canadian workforce, we have been Canada's trusted defence and aerospace partner for over 80 years. We operate major facilities in Ottawa, Montreal, Halifax, Calgary and Victoria and work on a wide range of programs from advanced naval technology products and unmanned systems software to providing delivery and in-service support of the latest military aircraft to commercial engine repair and overhaul capabilities. This position is part of the Rotary and Mission Systems business area, where employees across Canada support engineering, systems integration, training, sustainment and in-service support programs for Canadian and international military customers across land, air and sea.