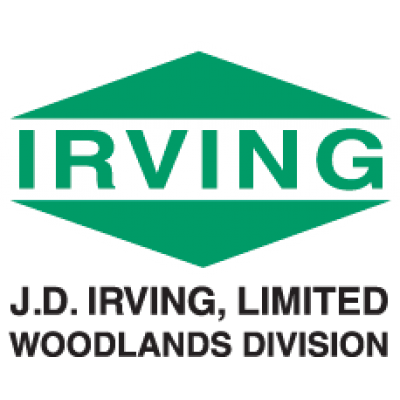 Laboratory Supervisor
Woodlands Head Office
in Sussex East, NB
Laboratory Supervisor
J.D. Irving, Limited's Woodlands Division is dedicated to sustainable forest management, proactive research and providing a long-term competitive fiber supply to the company's integrated value chain. We have a long history of reforestation and tree improvement. Maritime Innovation Limited (MIL) is a biotechnology company located in Sussex, New Brunswick wholly owned by J.D. Irving, Limited. MIL conducts R&D and operational production of elite plant varieties for both the forestry and agriculture sectors using advanced proprietary propagation methods. In addition, the company also produces a line of patented biological inoculants to improve forest seedling resilience to insect and disease pests. MIL employs 7 full-time scientific and technical staff, including 4 PhD / Master's level scientists.
We are currently looking for a 'hands on' motivated individual to join the MIL team as a
Laboratory Supervisor.
Responsibilities:
Being intimate with the fast-paced environment of a production laboratory, you will have direct ownership of the daily operations of the site. Working with our Executive and Management teams, you will develop a high level of understanding of our ongoing projects, workplans and timelines and see to their execution and timely implementation. Your capacity to deal with change and realigning as required in a constantly evolving business environment is one of your strong assets.
You will ensure the lab staff is resourced adequately to meet their objectives and foster a safe, open, and efficient work atmosphere. Taking responsibility for budgeting, purchasing, work planning and site maintenance, you will ensure we are meeting our objectives and foster a culture of continuous improvement.
You will develop a privileged relationship and communication line with the Sussex Nursery and the Parkindale Seed Orchard with whom you will have multiple projects in common and share a cross-trained workforce.
Requirements:
The successful candidate will have M.Sc. education level (B.Sc. with sufficient experience may be considered) in a relevant science field and at a minimum a three-year experience in a laboratory environment.
You have demonstrated strong organizational skills and have a track record of being capable of energizing your team towards a unified goal.
You can work with minimal direct supervision and to have the ability meet tight deadlines when required.
You have strong computer and planning skills with proficiency in MS Office and the ability to learn climate control systems.
You have a good mechanical aptitude and can acquire a good understanding of the automation technology we are developing.
Experience working in a tissue culture lab would be an asset.
To Apply for this Career Opportunity:
Please apply online.
We appreciate your interest in our company! Only those candidates selected for an interview will be contacted.
To learn more about our products and services, click
here
.
J.D. Irving, Limited, Woodlands Division is committed to the principle of equal opportunity in its employment practices and to providing an environment free from discrimination and harassment for all employees.