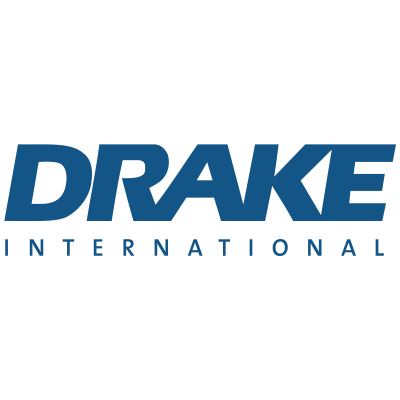 Marketing & Communications Marketing
Drake International
in Sherwood Park, AB
Are you looking for a Marketing & Communication Manager's role that really showcases what you've got; a role you can develop from the the ground up and truly make your own? If you are, we have the role for you.
On behalf of Caron Transportation, Drake International is recruiting for a Marketing & Communications Manager. Reporting to Human Resources, you will be responsible to build brand awareness, support recruitment and sales, employee engagement, and other corporate activities through the development and execution of marketing campaigns, programs, and events. The Marketing & Communications Manager will be comfortable with the day-to-day marketing activities, as well as long-term strategy and facilitating effective internal communication strategies designed to engage and inform team members across the organization.
ACCOUNTABILITY

Developing, coordinating, and executing marketing campaigns, including ad buys as necessary
Managing all social media platforms, including developing and executing growth strategies, content creation and development, and organizing and executing social media campaigns while ensuring alignment with overall marketing campaigns
Creating marketing collateral for marketing programs that align with Caron brand standards
Working in partnership with the sales and recruitment teams, develop creative briefs and guide creative direction to meet objectives for all advertising and public-­facing communications, including print, digital, and video assets
Identifying, cultivating, managing, and tracking new opportunities for marketing and promotion in various regions
Analyze customer insights, trends, market analysis, and marketing best practices to build successful strategies
Create, maintain, and conduct analytics reporting across multiple platforms and extract key insights for future campaign development and go-to-market strategies, complete with formal proposals and recommendations on tactics
Conceptualize and execute on multi-channel campaigns ensuring alignment of communications and messaging across all channels.
Designing the content, layout, and publication of Caron e-newsletters, emails, and other communications as assigned
Maintaining and updating the Caron website in consultation with staff and subject matter experts
Manage content and updates for customer and internal touch points, establishing budget guidelines, participating in events, documenting business processes, and providing additional support to sales and recruitment
Coordinating and marketing community and promotional events
Present ideas and final deliverables to Caron's teams, and communicate with senior leaders about marketing programs, strategies and budget
QUALIFCATIONS
Bachelor's degree in marketing, business or related field
Min. of 10 years of experience in marketing, communications, social media, and web content management in a multi-jurisdictional operation is a definite asset
Excellent written and verbal communications skills
Professional, success driven and a self-starter
Solutions driven, with a strong ability to identify and evaluate the marketing and communications needs of the organization and translate this into relevant and timely campaigns using various media
Proven experience developing marketing plans and campaigns
Strong project management, multitasking, and decision-making skills
Metrics-driven marketing mind with an eye for creativity
Experience with marketing automation, marketing management platforms and graphic design software.
Competitive salary and an excellent benefits package
Interested applicants are asked to forward their resume with a covering letter outline their experience and qualifications.
Applicants are asked
NOT
to contact Caron Transportation.
Drake International would like to thank you for your submission. Should your resume meet the job requirements a member of our recruitment team will contact you. To ensure that you get notified of the new hot jobs we post every day on our website, www.ca.drakeintl.com.
Join the Drake Talent Network DRAKETALENTNETWORK.COM. It's free, simple and quick.
INDedmontonflex