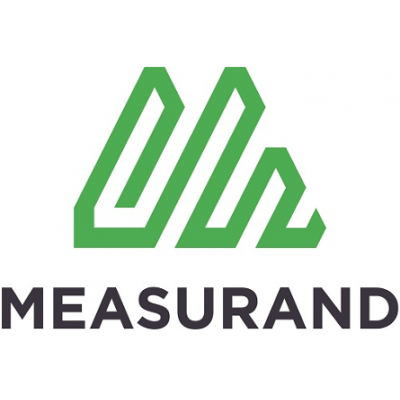 Quality Control Inspector
Measurand
in Fredericton, NB
Measurand Instruments Inc. is seeking to hire a Quality Control Inspector (QC Inspector). Reporting directly to the Manager of Quality, this position is responsible for performing product inspections throughout different stages in the product development cycle. This role requires the physical inspection of materials and products and a strict adherence to company quality assurance/control procedures. The quality department works closely with the manufacturing and engineering teams to ensure all materials and products meet company standards within the timelines needed to ship products. The quality department interacts regularly with all departments to ensure continual compliance with all requirements.
Primary Responsibilities 
Perform incoming inspections of vendor materials to ensure quality standards and contractual obligations are met
Perform first article inspections for all new out-sourced products and materials
Care and Control for Customer (or External Providers) Property
Complete in-process inspections by confirming specifications, conducting visual inspections, electrical and/or mechanical tests and communicating results as applies
Perform product environment simulation as part of final inspection process
Communicate across company departments specifically working with production and shipping to ensure product quality standards are satisfied and sales timelines are met
Receive, inspect and oversee any returned company product and record product issues
Assist as needed with internal audit for ISO 9001:2015
Undertake activities (meeting with staff, generating reports) for external compliance audit as needed
Adhere to all quality, safety, regulatory and statutory standards of the company
Perform additional duties as required
Qualifications & Skills Required 
Secondary (high school) Diploma with basic understanding in Mechanical or Electrical preferred
Related experience working in quality control with specific focus on machined parts, printed circuit boards and/or printed circuit assemblies
Working knowledge of Inspection and Measuring equipment (calipers, micrometers, pin gauges, multimeters, etc.)
Experience working collaboratively as a member of a multi-discipline team
Time management skills and ability to multi-task in order to meet changing demands
Highly organized and able to follow detailed procedures
Keen eye for detail and patience to perform repetitive tasks
Knowledge of ISO 9001:2015 would be considered an asset
Experience operating a hoist crane is an asset
Physical requirements include: standing, bending, kneeling, and lifting up to 25 lbs
Measurand Instruments Inc. is committed to providing a safe and inclusive workplace where employees are empowered to design, manufacture, and deliver the highest quality shape monitoring products.
This position is required to be on-site in our Fredericton Measurand location. 
Measurand offers an environment to people who are confident, adaptable, and focused on building lasting relationships. We offer a very competitive compensation package and comprehensive benefits. 
To apply, submit your resume and cover letter to Marcia Everett, Human Resource Manager by email to careers@measurand.com with "Quality Control Inspector" in the subject line.
Thank you for your interest. While we appreciate the interest of all applicants, only those selected for a screening interview will be contacted.