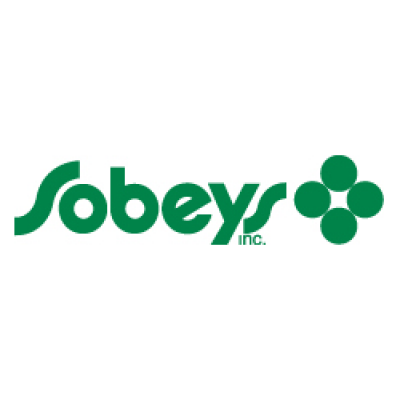 SAP Developer
Sobeys Inc.
in Stellarton, NS
Requisition ID:  159759 
Career Group:  Corporate Office Careers 
Job Category:  IT CFO & HR Product Team 
Travel Requirements: 0 - 10%
Job Type: Full-Time
Country: Canada (CA) 
Province: Nova Scotia
City: Stellarton
Location: Foord St. Office 
Postal Code: B0K 1S0 
Our family of 127,000 employees and franchise affiliates share a collective passion for delivering exceptional shopping experiences and amazing food to all our customers. Our mission is to nurture the things that make life better - great experiences, families, communities, and our employees. We are a family nurturing families.
A proudly Canadian company, we started in a small town in Nova Scotia but we are now in communities of all sizes across this great country. With over 1500 stores in all 10 provinces, you may know us as Sobeys, Safeway, IGA, Foodland, FreshCo, Thrifty Foods, Lawton's Drug Stores or another of our great banners but we are all one extended family. 
All career opportunities will be open a minimum of 5 business days from the date of posting.
Overview
Sobeys is full of exciting opportunities and we are always looking for bright new talent to join our team! We currently have a full-time opportunity for an SAP Developer to join our Technology department based out of our offices in Stellarton, NS.
Job Description
What you'll get to do in this fast-paced role:
Identify functional and technical solutions to meet requirements.
Ensure the development of detailed functional, technical and operational specifications for delivery of recommended solutions.
Translate user requirements into solution design for development and implementation of business technology solutions.
Conduct design and code reviews to ensure the solution delivered conforms to IT and team standards and quality software delivery practices.
Provide accurate estimates from analysis and design specifications for yourself and other team members to work on.
Capture and define technical and operational requirements for solutions.
Provide expert knowledge of a particular architecture and can discuss how the solution's specific features, characteristics, functionality and design will meet business requirements.
Ensure all documentation is created, up to date and correct before solution or changes are implemented into production.
Ensure management is informed of progress, status and issues of delivery team activities
Code, test, and analyze software programs and applications. This includes researching, documenting, and modifying software and specifications throughout the system development life cycle. 
Analyze and amend software to correct errors in a timely and accurate fashion, and provide status reports where required.
Determine the most effective program/configuration solution from technical specifications provided by an experienced developer or business analyst.
With assistance, provide estimates for all aspects of work and work to deadline.
Create unit test plans with detailed test cases.
Consistently write and test solutions without errors, to estimate and conforming to best practice.
Assist in the preparation and documentation of program specifications.
Resolve problems with increasingly less supervision.
Develop or support software application solutions in a project team/task based environment.
Provide user, operational and system documentation for implementation.
Assist senior developers and business analysts in conceptualizing and development of new software programs and systems.
Support the management of the System Development Life Cycle for large-scale projects or multiple medium to small projects spanning multiple platforms or solutions consisting of complex conversions, integration and/or new development
Maintain industry knowledge on technology/business solutions and future trends
Ensure solutions comply with application support requirements
Responsible for the development and maintenance of IT application standards for design, development and support of IT solutions
Job Requirements
What your resume will include and demonstrate to us:
Related university degree (IT, Computer Science) or equivalent
Knowledge of SAP , including ABAP, BAdIs, BAPIs, RFCs - within this role you will be required to design and develop within SAP ECC and SAP S4 HANA
Experience developing with applications that link into SAP such as WEB Portals and Fiori
Previous experience developing in the SAP Finance Module would be an asset
Sobeys is committed to accommodating applicants with disabilities throughout the hiring process and will work with applicants requesting accommodation at any stage of this process.
While all responses are appreciated only those being considered for interviews will be acknowledged.
We appreciate the interest from the Staffing industry however respectfully request no calls or unsolicited resumes from Agencies.