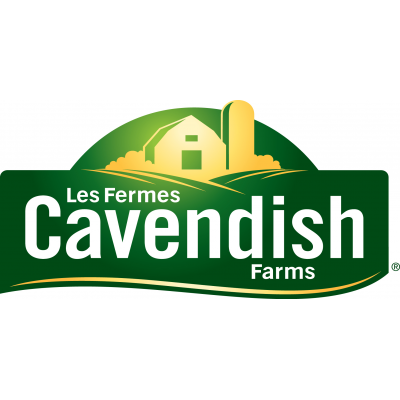 Director, Canadian Farming Operations
Cavendish Farms
in New Annan, PE
DIRECTOR, CANADIAN FARMING OPERATIONS
Cavendish Farms is a leading producer of frozen potato products for retail and foodservice markets throughout Canada, the United States and around the world. We have state-of-the-art processing plants in New Annan PE, Lethbridge, AB, Wheatley, ON and another in Jamestown, ND, with head offices in Dieppe, NB and sales locations in Toronto, Montreal and Boston.
The
Director, Canadian Farming Operations
provides leadership and oversees all farming operations across Canadian operations. The position is accountable to Vice President, Agriculture and has direct reports, and oversees a farming staff of up to sixty employees during planting and harvest seasons.
Key Responsibilities include:
Participates in annual budget process to arrive at margin and revenue targets based on projected cost and availability of raw product. Establish benchmarks and minimize over or under usage of resources, and ensuring budget adherence across the farming operations. Present and defend final budget to Owner.
Working with Farm Managers and Senior Leaders to plan, develop strategies, investigate future options and opportunities, and address challenges.
Oversees and manages performance of Company farms
Travel required within North America to participate in oversight of farms operations, Visits include maintaining and strengthen relationships, as well as to maintain an in-depth, first-hand knowledge of the business' standing.
Attend trade shows as required
Participate in developing the Company Strategy and ensuring execution
Daily operation brief for farm managers
Administrative (maintaining email) and people management duties
Includes providing direction to operational team as required, following up on outstanding matters, regular communication with suppliers, and responding to general inquiries
Attend meetings on topics related to Farming operations in order to provide input and identify concerns. In addition, assist with farm-related special projects.
Continuous Improvement for farming operations and constantly seeking and implementing new and improved ways to conduct farming operations.
All other duties as assigned by supervisor.
Qualifications:
Post-secondary with a business focus, as well as education in Agriculture (Ag Business degree preferred)
Minimum of 10 years' experience managing a large operation and being fully responsible for a business unit or entity, including the supervision and management of a team
Strong organizational and time management skills
Substantial agricultural experience, including but not limited to leadership/"hands on" experience in farm operations (preferably potatoes)
Excellent written, verbal, and oral presentation skills
Ability to interact and achieve results with all levels of the organization
Work Address
- Cavendish Farms Research Centre 25533 RTE 2, New Annan, PEI.
Terms of Employment
- This is a Permanent Full-time Position in New Annan, PEI - 48 hours per week
Language of Work
- English
Salary
- $120,000 to $150,000 with 20% annual incentive bonus.
Benefits
- Full benefits package which includes medical, health and dental plan and a retirement plan.
To Apply for this Career Opportunity:
Please apply online or contact Isabel Pereira, Talent Acquisition Specialist, Pereira.Isabel@CavendishFarms.com
We appreciate your interest in our company however only those candidates selected for an interview will be contacted.
To learn more about our products and services, click
here
.
Cavendish Farms Corporation is committed to the principle of equal opportunity in its employment practices and to providing an environment free from discrimination and harassment for all employees.