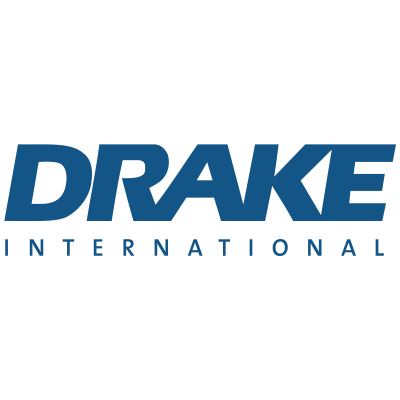 Chauffeur classe 1 / Class 1 Drivers
Drake International
in Dorval, QC
Êtes-vous un chauffeur class 1 ?
Vous rejoindrez une équipe de chauffeurs professionnels dévoués et passionnés.
Nous avons besoin de quelqu'un qui puisse travailler à partir de Dorval et/ou Carignan.
Qu'y a-t-il pour vous :
Salaire de base compétitif
Les heures supplémentaires sont payées après 80 heures (pour deux semaines)
Avantages sociaux pour vous et votre famille (payer par la compagnie)
Bonus de performance annuelle
3 semaines de vacances payées par année
Plan de retraite avec cotisations de l'entreprise
Options REER immédiates
Allocation annuelle de bottes de sécurité
Attribution annuelle uniforme
Programme d'achat de produits pour les employés
Majorité de travail locales, vous êtes chez vous à la fin de votre journée de travail
Équipement haut de gamme
Walkies électriques
Ordinateurs embarqués
Au travail :
Déchargement des produits à l'aide d'un hayon électrique et d'un walkie électrique
Vérifier des commandes et aider les employés du magasin à apporter les produits au restaurant
Fournir un service client et un soutien exceptionnels aux employés du restaurant
Effectuer des inspections camions
Remplir tous les documents réglementaires appropriés
Utilisation professionnelle des équipements de l'entreprise à tout moment
S'assurer que les normes de sécurité alimentaire et de défense alimentaire sont respectées
Autres tâches connexes
Compétences requises :
Permis de classe 1 valide et au moins 1 an d'expérience dans la conduite de véhicules de classe 1
Bilingue français/anglais
Capacité de soulever jusqu'à 50 lb
Capacité à travailler dans tous les types de conditions météorologiques et routières
L'expérience du chariot élévateur est préférable
L'expérience B-Train est préférable
Contactez-moi rapidement
Isabel Pereira
IPereira@na.drakeintl.com
INDMontrealFlex
Are you a class 1 driver?
You will join a team of dedicated and passionate professional drivers.
We need someone who can work from Dorval and / or Carignan.
What is there for you:
Competitive base salary

Overtime is paid after 80 hours (for two weeks)

Benefits for you and your family (paid by the company)

Annual performance bonus

3 weeks of paid vacation per year

Retirement plan with company contributions

Immediate RRSP options

Annual allowance for safety boots

Uniform annual allocation

Employee Product Purchase Program

Most local work, you are at home at the end of your working day

High-end equipment

Electric walkies

Embedded Computers

At work :
Unloading products using an electric tailgate and an electric walkie
Check orders and help store employees bring products to the restaurant
Provide exceptional customer service and support to restaurant employees
Perform truck inspections
Complete all appropriate regulatory documents
Professional use of company equipment at all times
Ensure that food safety and food defense standards are met
Other related tasks
Required Skills :
Valid Class 1 license and at least 1 year of experience driving Class 1 vehicles
Bilingual French / English
Ability to lift up to 50 lbs.
Ability to work in all types of weather and road conditions
Forklift experience is preferable
B-Train experience is preferable
Send me your resume
Isabel Pereira
IPereira@na.drakeintl.com
INDMontrealFlex