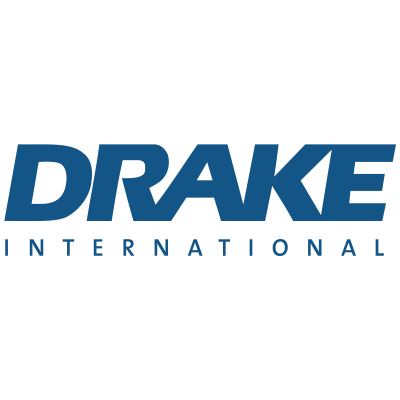 GL - Employés d'entrepôt /Warehouse Workers
Drake International
in Salaberry-de-Valleyfield, QC
Drake International est à la recherche de nos prochaines Superstars en Entrepot ! Vous cherchez à travailler avec une équipe gagnante ? Aimeriez-vous travailler dans un nouvel entrepôt à la pointe de la technologie ? Vo ulez -vous recevoir un bonus de 500 $ ? Si oui , nous souhaiton s communiquer avec vous !
Description de l'emploi
L'associé d'entrepôt est responsable de s'assurer que les opérations au sein de l'entrepôt so ient terminées de manière efficace , søre et productive.
Responsabilités
• Charger/ décharger des camions, remorques , conteneurs
• Prélever , emballer , trier, ranger le stock à l'aide d'un chariot élévateur , d'un ramasseur ou d'un camion pince , en veillant à ce qu'il y ai un minimum d'erreurs
• Gardez les zones d'expédition / réception propres et organisées
• Aider à l'inventaire des stocks au besoin
• Travaillez en toute sécurité et respectez les normes /exigences de CNE SST
• D isponible pour travailler le week-end et heures supplémentaires possible
Qualifications
• Excellentes compétences en communication, y compris une bonne maîtrise de la langue anglaise à la fois écrite et parlée
• Capable de travailler efficacement en équipe aussi bien que de façon autonome
• Souci du détail dans tous les domaines d u travail
• Extrêmement fiable
• Bonnes compétences organisationnelles , de gestion du temps et de priorisation des compétence s
• Forte éthique de travail et attitude positive au sein d'une équipe
• Expérience en chariot élévateur , préparateur de commandes ou camion de serrage , une certification est un atout
• Permis de conduire valide et de préférence un bon dossier de conduite
• Familier avec l'utilisation d'un ordinateur est un atout car un certain travail informatique est requis .
Compétences requises :
• Soulever 50 lb. sur une base continue 8 heures /jour, occasionnellement jusqu'à 75 lb
• Souci du détail et de la précision
• Capable de prélever et de ranger des produits à des hauteurs de rayonnage allant jusqu'à 20 pieds de haut à l'aide d'un préparateur de stock
• Capable d'effectuer plusieurs tâches et de gérer plusieurs priorités quotidiennement
• Capacité démontrée à réussir dans un environnement en évolution rapide et à travailler dans des délais serrés
• Esprit d'équipe axé sur les résultats ce qui favorisera un environnement de travail positif
• Capable de travailler de manière autonome ainsi qu'en équipe
• Capable d'apprendre le fonctionnement de l'application logicielle interne et de traiter avec succès les commandes et les manifestes d'expédition
Avantages :
• 500$ de bonus après 3 mois !
• Santé et soins dentaires avec une couverture de prescription à 100 %!
• C ongé d' a nniversaire pay é !
• Partage des profits!
Salaire: Jour 21$ Soir 22$ Nuit 23$
Pour plus d'informations concernant ce poste ou pour postuler , veuillez contacter Maxime Labrie . Il peut être joint à mlabrie@na.drakeintl.com ou au 514-395-1272
La succursale de Montréal de Drake International tient à remercier tous les candidats pour leur intérêt . Notre équipe dédiée répondra à tous les CV soumis . Si vous ne possédez pas les qualifications énumérées ci-dessus, notre équipe de recrutement se fera un plaisir d'aider tous les candidats à découvrir nos autres opportunités .
Nous encourageons tous ceux qui recherchent une nouvelle opportunité à nous rendre visite à https://ca.drakeintl.com/
INDMontréalFlex
PERSONNES | PRODUCTIVITÉ | PERFORMANCE
Drake International is looking for our next Warehouse Superstar s ! Are you looking to work with a n award-winning team ? Would you enjoy working in a brand-new state of the art warehouse ? Want to receive a $500 signing bonus ? If you said yes, we want to connect with you!
Job Description
The warehouse associate is responsible for ensuring the operations within the warehouse are complete in an efficient, safe, and productive manner.
Responsibilities

Load/unload trucks, trailers, containers

Pick, pack, sort, put away stock using a forklift, picker or clamp truck, ensuring that there are minimal errors

Keep shipping/receiving areas clean & organized

Assist with Inventory counts as required

Work safely and abide by OH&S standards/requirements

A vailable to work the occasional weekend and overtime possible

Qualifications
Excellent communication skills including good command of English language both written and spoken

Able to work efficiently as a part of a team as well as independently

Attention to detail in all areas of work

Extremely Reliable

Good organizational, time management and prioritizing skills

Strong work ethic and positive team attitude

Forklift, Order Picker or Clamp Truck Experience & certification is an asset

Valid driver's license and good driving record preferred

Familiar with how to use a computer is an asset as some computer work is required.

Skills Required :
Lift 50 lbs. on a continuous basis 8 hours/day, occasionally up to 75lbs

Strong attention to detail and accuracy

Able to pick and put away product in racking heights of up to 20 feet high utilizing a stock picker

Able to multi-task and handle multiple priorities daily

Demonstrated ability to succeed in a fast-paced environment and work with tight deadlines

Results driven team player who will foster a positive teamwork environment

Able to work independently as well as part of a team

Able to learn in-house software application and successfully process orders and shipping manifests

Benefits
$500 bonus after 3 months !

Health & Dental with 100% prescription coverage !

Birthday off with pay!

Profit Sharing!



Salary: Day 21$ Evening 22$ Night 23$

For more information concerning this position or to apply, please contact Maxime L a brie . H e can be reached at mlabrie @na.drakeintl.com or 514-395 -1272
Drake International's Montreal Branche would like to thank all candidates for their interest. Our dedicated team will respond to all resumes submitted. If you do not meet the qualifications listed above, our recruitment team will be happy to assist all applicants to discover our other opportunities.
We encourage anyone who may be looking for a new opportunity to please visit us at https://ca.drakeintl.com/
IND Montreal Flex
PEOPLE | PRODUCTIVITY | PERFORMANCE