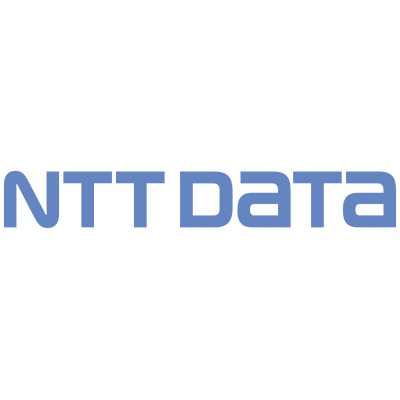 Salesforce Business Analyst
Req ID:
150088
NTT DATA Services strives to hire exceptional, innovative and passionate individuals who want to grow with us. If you want to be part of an inclusive, adaptable, and forward-thinking organization, apply now.
We are currently seeking a Salesforce Business Analyst to join our team in Halifax, Nova Scotia (CA-NS), Canada (CA).
Salesforce M&A Business Analyst
The Salesforce Business Analyst will lead the integration efforts for mergers and acquisitions (M&A) within our Salesforce ecosystem. This role is part business analyst, part administrator and part Salesforce analyst. The successful candidate will have a record of success in integrating Sales and Marketing related tools into the Salesforce platform. The Business Analyst will work closely with functional leaders, organizational units, and subject matter experts to identify, develop, and execute project plans and complete the Salesforce configuration to support the plans.
Responsibilities:
Represent the Salesforce team on the broader M&A project team,
Coordinate the evaluation and scope of new M&A projects,
Create detailed project plans for integration of merged/acquired companies into Salesforce ecosystem, including but not limited to Salesforce and Pardot,
Create and maintain detailed budget for M&A Salesforce projects,
Act as liaison between the Salesforce team, the acquired companies, and the larger M&A project team for integration efforts related to Sales and Marketing within NTT DATA Services,
Work independently with members of the business to gather requirements, define, document, and solution requirements,
Configure the solution and drive any necessary development with the broader team, within the release calendar and team best practices,
Utilize Tableau CRM (formerly Einstein) to provide short-term visibility to combined pipelines,
Implement change control and best practices with regards to configuration, development, testing, data integrity, etc.,
Manage participation in larger UAT cycle for M&A projects, ensuring the functionality built is thoroughly tested, and defects addressed,
Assist in training of newly acquired users,
Train the support team on any new functionality,
System Monitoring, Audits, Error Logs, Support, and maintenance,
Utilize Best Practices to manage Salesforce.com data loads, feeds, and other integrations,
Work with Salesforce product owner to establish suitable processes to support administrative, development, and change management activities,
Work with Salesforce release manager to align integration activities with the schedule,
Grow the Salesforce.com skill set across the organization,
Document, document, document,
Skills Required:
A positive attitude
Excellent project management skills
Demonstrated ability to meet deadlines, handle and prioritize simultaneous requests, and manage laterally and upwards
Creative and analytical thinker with strong problem-solving skills
Must demonstrate exceptional verbal and written communication skills
Must demonstrate ability to communicate effectively at all levels of the organization
Ability to assess the impact of new requirements on Salesforce.com and all upstream and downstream applications, systems, and processes
Experience Required:
Minimum three years of experience as a Salesforce.com administrator
Saleforce.com Admin ADM201 certification
Proven ability to design and implement new processes and facilitate user adoption
Strong understanding of the platform, with the ability to build custom apps and objects, formula fields, workflows, custom views, and other content of intermediate complexity
Strong understanding of Salesforce.com best practices and functionality
Strong data management abilities
A documented history of successfully driving projects to completion
A demonstrated ability to understand and articulate complex requirements
Experience with user roles and profiles, security settings, access settings, etc. (User Profiles, Role Hierarchy, Sharing Rules and Security),
Experience Preferred:
Salesforce Platform App Builder Certification
Saleforce.com Advanced Admin (ADM211) certification
Two years of experience with Salesforce Pardot
Sales Cloud, Service Cloud and Developer certifications
Previous experience working in a SCRUM or agile environment
One year of experience with Tableau CRM (formerly Einstein)
#LI-NAM
"INDSALES"
About NTT DATA Services
NTT DATA Services is a global business and IT services provider specializing in digital, cloud and automation across a comprehensive portfolio of consulting, applications, infrastructure and business process services. We are part of the NTT family of companies, a partner to 85 % of the Fortune 100.
NTT DATA Services is an equal opportunity employer and will consider all qualified applicants for employment without regard to race, gender, disability, age, veteran-status, sexual orientation, gender identity, or any other class protected by law. To learn more, please visit
https://us.nttdata.com/en/about-us/content/diversity-and-inclusion . Furthermore, NTT DATA Services will make accommodations for eligible applicants on a case-by-case basis. Please email EEOOfficer@nttdata.com f or assistance.
Job Segment:
Consulting, Business Analyst, CRM, Change Management, Project Manager, Technology, Management
Apply now "