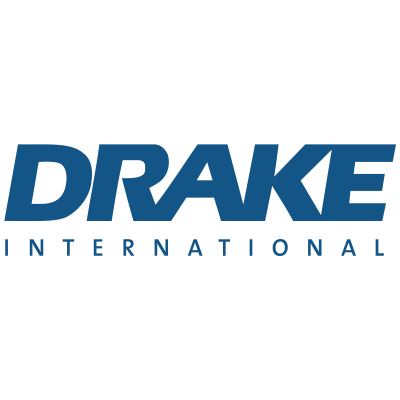 Opérateur de Machine - Machine Operator
Drake International
in Sainte-Catherine, QC
Opérateur de machine
POSSIBILITÉ D'ÊTRE EMBAUCHÉ PERMANENT
SEMAINE DE TRAVAIL DE 4 JOURS
21$/H
Location: Sainte-Catherine, QC
Quart de travail : 15h00 à 01h00, Lundi au Jeudi
L'un de nos plus important client est à la recherche d'un opérateur de machine. Celui-ci travaillera sous une supervision limitée à l'aide d'équipements modérément complexes dans la fabrication en continu de grillage de maille de chaîne. L'associé sera également responsable de l'installation et du fonctionnement d'une ou plusieurs machines à tisser, de l'inspection de la qualité et du dépannage des problèmes.
Responsabilités :
Met en place la machine à tisser pour fabriquer une hauteur et une finition particulières de maille de chaîne.
Démarre, arrête et surveille l'opération de tissage sur une ou plusieurs machines à tisser.
Corrige les problèmes mineurs tels que les enchevêtrements et les mauvais tissages et signale les problèmes majeurs au superviseur ou au service de maintenance.
Effectue une inspection visuelle sur le matériau fini et le matériau en cours de fabrication pour détecter les défauts de tissage, les matières premières de mauvaise qualité, etc.
Surveille le compteur de longueur de rouleau et retire le rouleau tissé une fois terminé.
Peut conduire un chariot élévateur pour déplacer le fil vers la zone de transit.
Qualification :
Être en mesure de soulever une charge de près de 75+ lbs, régulièrement
Expérience en tissage, un atout
Nous sommes un employeur d'égalité des chances
-----------------------------------------------------------------------------------------------------
Machine Operator
POSSIBILITY OF BEING HIRED PERMANENTLY
4 DAYS OF WORK A WEEK
21$/H
Location: Sainte-Catherine, QC
Type of work : Full Time
Schedule: 15h00 à 01h00, Monday to Thursday
One of our most important customer is looking for a machine operator. This will work under limited supervision using moderately complex equipment in the continuous manufacture of chain link mesh. The associate will also be responsible for installing and operating one or more weaving machines, inspecting quality and troubleshooting problems.
Responsibilities:
Using verbal instructions or manufacturing order forms, requests specific gauge and finish of raw material from yard employee and/or retrieves the correct material with forklift.
Sets-up weaving machine for correct height and selvage of wire fabric and threads machine with wire ends.
Starts, stops and monitors weaving operation on one or more weaving machines. Corrects minor problems such as tangles and misweaves and reports major problems to Supervisor or maintenance dept.
Performs visual inspection on finished material and material in-process for misweaves, poor quality raw material, etc.
Monitors roll length counter and removes woven wire from take-up roll.
May drive forklift to move wire to staging area.
Qualifications:
Able to physically lift 75+ lbs. regularly.
Weaving experience is preferred*
We are an equal opportunities employer
INDMontrealML