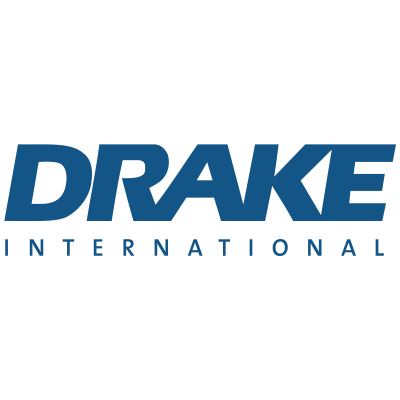 Senior Business Development - Commercial Construction 80K
Drake International
in Ancaster, ON
Our client is located in Niagara Escarpment with a dynamic team of hardworking individuals providing creative, sustainable, and efficient office interiors to businesses across Canada. We are looking for a candidate who loves all aspects of business development and sales. We offer a small office environment where we encourage and support, but we will be looking to you to use your expertise and experience in taking our sales and business development strategy forward.
Working together with the sales and business development team, the Business Development Senior Associate is responsible for generating opportunities and meetings with target market prospects by identifying and capitalizing on business through a sustained program of cold calling, networking, emailing, and following up on referrals, opportunities, and leads. This hunter role will be reporting to the Director of Business Development and will deliver on the following:

To serve as the senior-most leader, leading the development of new business in our market.
To organize and participate in strategic networking opportunities, further connectivity to end-users, brokers, project managers, and other key decision-makers + influencers.
To lead early-stage pitch meetings, helping prospective clients to better understand the methodology and our value proposition.
To serve as a face and brand ambassador and help to grow brand awareness in our market.
To build a healthy pipeline of projects with a contribution towards the conversation of those projects into closed revenue.
To bring creative ideas of how to develop new business in your market.
Other Responsibilities and Duties:
Executing day-to-day business development activities in line with Key Performance Indicators set out by your manager including a sustained program of cold calling, networking, emailing, and following up referrals, opportunities, and leads.
Tapping into a variety of channels to discover and bring new project opportunities into the pipeline.
Identifying key decision-makers and influencers tied to new projects and finding ways to get in front of these stakeholders, leading compelling pitches, and delivering a strong narrative around story + value propositioning
Helping to grow your network and presence in the market, focusing on tenants, landlords, brokers, project managers, and other relevant stakeholders.
Maintaining rigor and discipline across utilization of our CRM.
Collaborating with cross-functional team members will be critical to success across the customer journey.
Supporting the development of fresh and innovative approaches to identify and attract target clients.
Collaborating with the Manager of Client Care to identify and drive opportunities with target clients.
Measuring Results:
Pass-offs to Director of Business Development, new leads that are successfully validated, qualified, and developed to a point of RFP inclusion/proposal submission
Sales Conversion: percentage of handovers that convert to closed-won contracts by and Director of Business Development
Activity-Based KPIs: regular tracking of Business Development activity, including weekly meetings, networking opportunities, new leads identified, etc.
The input of accurate timely information into CRM system
Qualifications and Skills:
Ability to manage a large pipeline of leads and to develop strategies to advance deals throughout the pipeline
Experience in networking and nurturing relationships with a hunter mindset
Familiarity with long and complex sales cycles
Experience selling into larger organizations
Background in design, construction, or general exposure to corporate real estate
Exceptional skills in delivering a strong and compelling pitch/story
Salary:
depending on ability and experience $50k-$80k plus generous commission
INDTDPERM