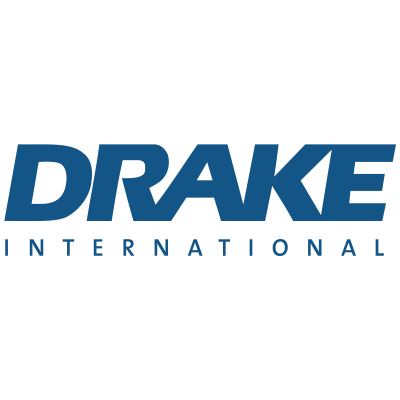 Soudeur de jour - Welder day shift
Drake International
in St Laurent, QC
English description bellow
Recherchons pour notre important client un soudeur pour du travail à temps plein et fiable. Proche du transport en commun
Localisation : Saint-Laurent Quart de travail : 7h30 à 16h00 / Possibilité OT jusqu'à 18h00Contrat de travail : Temps pleinSalaire : Entre 24 et 30$/h, selon l'expériencePrésence régulière et fiable requisePossibilité de devenir employé permanent auprès de cette entreprise d'envergureResponsabilités :
Utilise les instructions verbales ou écrites des ordres de travail et recueille les matériaux pour le traitement
Coupe le tuyau à l'aide d'un équipement de coupe de tuyau
Dispose des sections de tuyau sur un gabarit ou une table et soudre avec des équipements et des techniques de soudage MIG/ARC, applique une solution de galvanisation à froid pour protéger les soudures
Effectue une inspection visuelle sur le travail terminé assurant la qualité
Maintienir une zone de travail propre et søre
Effectue d'autres tâches de fabrication d'entrepôt et de porte au besoin
Qualifications:
2-3 ans. expérience de soudage avec le soudage MIG, ARC

Capable de soulever/déplacer des matériaux lourds (jusqu'à 75 lb)

Capacité à lire, écrire et exécuter des fonctions mathématiques de base

Possibilité d'effectuer ses propres mises en page à l'aide de gabarits

Capacité à travailler autour de la chaleur et des produits chimiques

Doit être capable de faire des heures supplémentaires au besoin

Expérience de travail avec des outils

Nous sommes un employeur d'égalité des chances.
English job description:
We are looking for full time welder for an important client in a major outdoor distribution facility located in Ville Saint-Laurent near all public transport.
Location: Saint-LaurentShift schedule: 7:30 a.m. to 4:00 p.m / Possibility of OT till 6pmEmployment contract: Full-timeSalary: 23 to 25$/h, depends on experienceRegular and reliable attendance required.Possibility for permanent employment with this large well-known company.Responsibilities:
Uses verbal or written instruction from work orders and collects materials for processing

Cuts pipe using pipe cutting equipment

Lays out pipe sections on a jig or table and welds with MIG/ARC welding equipment and techniques, applies cold galvanizing solution to protect welds

Performs visual inspection on completed work ensuring quality

Maintains a clean and safe work area

Performs other warehouse and gate fabrication duties as required

Qualifications:
2-3 yrs. welding experience with MIG, ARC welding

Able to lift/move heavy materials (up to 75lbs)

Ability to read, write and perform basic math functions

Ability to perform own layouts using jigs

Ability to work around heat and chemicals

Must be able to work overtime as needed

Experience working with tools

We are an equal opportunity employer.
INDMontrealML