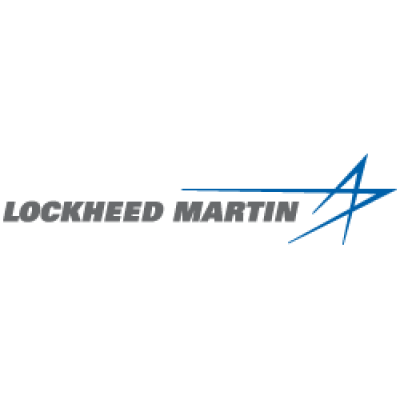 Senior Technical Trainer - Casual
Lockheed Martin Canada
in Halifax, NS
Specific Job Description
We are recruiting to fill several separate Ops room roles on a
casual or as need basis.
Game Controller
Above-Water Warfare Commander (AWWC)
Underwater Warfare Commander (UWWC)
Tactical Air Commander (TacAir)
Anti-Surface Warfare Commander (ASuWC)
Facilitator/Mentor responsibilities:
Participate in training serials in the SEACOT/SEAWOLF training simulators
Provide training support in one of the roles listed above

Provide mentoring in the development of Ops team personnel
Support training in the role of Warfare Commander during Operational Team Training serials
Support the Navy by providing instructors with lesson plan integration support
Provide classroom and mentoring support
Recommend operational insertions that will make the SEACOT/SEAWOLF classrooms effective for their intended purpose
Liaise with LM Canada's on-site Configuration Management (CM) and Data Management (DM) as required
Conduct tours and provide demonstrations of the SEACOT/SEAWOLF as tasked by DND
Identify (with the aid of instructors) and report discrepancies between application contents and operational systems functionality
Work with minimum supervision and following common company processes.
As a member of our team, the successful candidate contributes to our key projects as follows:
Work independently within a Department of National Defence (DND) naval operations school providing operational support for the warfare command roles in training scenarios using the Synthetic Environment Advanced Combat Operator Trainer (SEACOT) and the Synthetic Environment Advanced Warfare Operations and Leadership Facility (SEAWOLF) training simulators.
Support instructors by determining how to incorporate SEACOT/SEAWOLF into lesson plans and how to conduct operational scenarios to support training. This includes conducting training scenarios in command roles of mission-based scenarios. As a training facilitator, you will liaise between DND and LM Canada staff to report defects and areas for enhancement. The LM Canada staff with which you will liaise consists of Halifax-based software developers and support services.
Equal Opportunity Statement
Lockheed Martin Canada is an equal opportunity employer that values diversity in the workplace. We are committed to excellence in serving all customers, including people with disabilities, and we encourage feedback on the provision of these services.
Required skills, qualifications and experience
•Diploma from a recognized school or military/civilian technical training with 3-5 years of professional experience
•Recent experience or demonstrated capacity to perform any one of the Warfare Commander roles described (eg. ORO/Director coursing)
•Experience with Voice Comms and Naval tactics is necessary
• Knowledge of CMS 330 and associated trainers
•Solid working knowledge of Microsoft Office
•Recent experience or demonstrated capacity to instruct in a classroom environment is an asset
•Training and experience with course scheduling, authoring training materials, and applying these in the trainers is an asset
•Strong analytical and communication skills
The potential exists for fulltime employment as we may draw from the pool of temp and casual employees.
Business Environment
Lockheed Martin Canada is the Canadian-based arm of Lockheed Martin Corporation, a global security and aerospace company employing 98,000 people worldwide, including nearly 1,000 Canadians. By applying innovative approaches of our highly skilled and experienced Canadian workforce, we have been Canada's trusted defence and aerospace partner for over 75 years. We operate major facilities in Ottawa, Montreal, Halifax, Calgary and Victoria and work on a wide range of major programs from advanced naval technology products and unmanned systems software to providing delivery and in-service support of the latest military aircraft to commercial engine repair and overhaul capabilities.