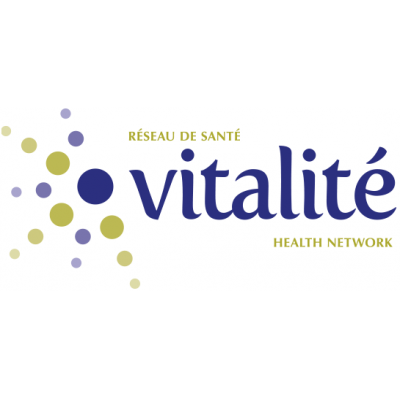 Registered Nurse Class B (RNCB)
Vitalité - Zone 4 - Nord-Ouest/Northwest
in Edmundston, NB
Posted:
10 Aug 2021
Competition #:
4-15556 EXT
Salary:
$33.32 to $40.58
NOTE:
Applicants must attach a resume to their application.
BARGAINING UNIT: NBNU
ZONE: Zone 4 - Northwest
FACILITY: Hôtel-Dieu Saint-Joseph de Saint-Quentin
DEPARTMENT: Diabetic Clinic
CLASSIFICATION: Registered Nurse class B (RNCB)
STATUS: Temporary full-time (Approximately 1 year)
FTE: 1,0
ANTICIPATED START DATE: As soon as possible
HOURS OF WORK:
8-hour shifts - Rotation
Work schedule may be changed to meet operational needs.
JOB SUMMARY:
Under the Regional Diabetes Program Manager, the incumbent is responsible for initiating the nursing process steps and managing episodes of care within a helping relationship to promote diabetes self-management. and encourage the prevention of complications associated with uncontrolled diabetes. The Diabetes Nurse Educator contributes to the delivery of exceptional quality clinical care in accordance with the standards, philosophy and goals of the nursing practice adopted at the Diabetes Clinic. She serves as a role model, teacher and resource person for patients, primary health care providers, direct care providers, and other community groups regarding best practices in diabetes management. It offers best practice diabetes education based on clinical practice guidelines for the prevention and treatment of diabetes in Canada from the Canadian Diabetes Association.
REQUIREMENTS:
Bachelor of Science in Nursing; Member in good standing of the Nurses Association of New Brunswick;
Certified Diabetes Educator Certificate;
Certification to the NB Insulin Adjustment Accreditation Program;
Certificate in SIR immediate care in intensive care and maintain certification;
Minimum of five (5) years of experience as a General Service Nurse with two (2) years of recent experience working with clients with complex chronic conditions;
Clinical knowledge of diabetes management, including complications and impacts on emotional, psychological and social health in the patient;
Previous diabetes experience;
Recognized skills with computer tools, such as the Microsoft Office suite, Meditech, etc .;
Teaching skills and ability to share knowledge with others;
Have the ability to speak in front of a group;
Ability to work collaboratively with external community organizations;
Leadership skills, good judgment, decision-making skills and adaptability;
Good communication and interpersonal skills;
Believe in an interdisciplinary team working on the patient;
Continued interest in learning and keeping up to date as required;
Ability to work in a team and independently;
Physical ability to do the assigned work;
Good previous work record (performance and attendance);
Adherence to the principles of professional ethics, the management philosophy of the Network and organizational values;
Respect for the confidentiality rules of the Vitalité Health Network.
Written and spoken competence in French and spoken competence in English are required.
The above requirements may be verified through oral, written or practical tests during the selection process.
Should there be no fully qualified applicants, this position will not necessarily be reposted. If you wish to be considered for this position and meet most of the requirements, you are encouraged to apply at this time.
The employer reserves the right to shorten or extend temporary assignments for operational reasons.
We thank all applicants. However, only those selected will be contacted.