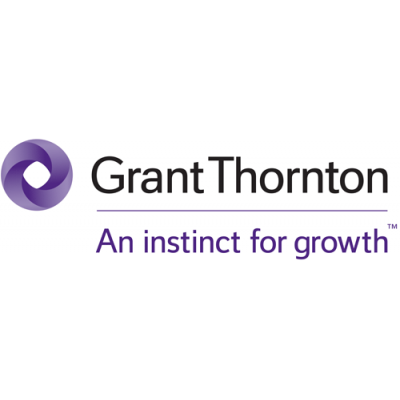 People & Culture Consultant
Grant Thornton LLP
in Charlottetown, PE

People & Culture Consultant
Location Charlottetown, PEI
Alternate Location:
Req # 6693
Who we are
You know those big cities that still feel like small towns? Where everyone's friendly and helps each other out? That's like Grant Thornton. Except here we're all professionals and there isn't a mayor or a general store. What we're trying to say is that we're a large and growing professional services firm that still feels like a community. We employ over 2500 people across Canada, and we truly care about our colleagues, our clients and the communities where we work and live. That's what's most important to us. We're building a thriving organization that's purpose driven and still want to remember what your favourite milkshake flavour is.
Are you excited about people development, coaching and creating an exceptional candidate experience? Do you have an ability to execute at a high level as well as administer cyclical and daily processes? Do you want the chance to engage those around you to further grow an award-winning, high-performance organization? If so, this is your opportunity.
As a People and Culture Consultant you will:

Connect in inspirational ways with your internal clients and work with them to prioritize successful attraction, engagement and development of talent

Provide a high level of service while executing on cyclical and event-based processes such as annual reviews, compensation and exiting processes

Work closely with our National Talent Attraction team and local hiring managers to facilitate the recruitment and selection process

Develop our Hiring Managers to effectively recruit, select and onboard while providing an exceptional candidate experience

Coordinate employee movement in and out of the business unit including supervision of certain HR administration

Provide change management support in the roll out of new processes/policies and integration of new firm acquisitions

Deliver training sessions on key people and culture best practices and cyclical processes, opportunities to develop your own trainings available

Collaborate with your colleagues to ensure the exceptional quality of our onboarding experience and deliver local People and Culture orientations monthly

Engage and support our People Managers to inspire and develop our people, and support them in their own coaching and management development

Work to ensure meaningful communication throughout the business unit including the provision of just-in-time training, communication on new processes and upcoming P&C cycles, and oversight of the monthly people and culture newsletter

Provide strategic guidance and support to our campus recruiting campaign and Campus Leads

Collaborate with your colleagues across the country to execute on the strategic People and Culture vision and share knowledge and best practices

Report on business unit people metrics

Provide training and support to the business unit on the firm's talent management and HRIS system
At Grant Thornton we offer "FlexAbility" with respect to how, when and where you work and we leverage lots of ways of connecting from virtual to in-person. Once our ability to connect in person comes with less pandemic-related risk, this role requires ability to travel between our offices within Prince Edward Island in both Montague and Summerside. Ability to drive is an asset.
This role is based in Charlottetown and supports colleagues locally and in various locations across the country. Travel may be limited. The role requires you to build strong connections within people and culture, as well as with local leadership teams.


Be Grant Thornton
If you're a bit like us, you're driven to connect with how others are feeling and thinking. Here we walk in others shoes before taking action. Just imagine being part of a team that puts "we before me", where flexAbility is a mindset, and where you trust your colleagues to have your back. At Grant Thornton, you'll work with inspiring leaders who support your development, both personally and professionally. This is a place where your insatiable curiosity enables you to think, see and hear from a variety of perspectives, a place where every day is different and having the courage to grow is part of who you are. And when all this comes together, well that's when the magic happens!
Want to learn more about who we are and how we live our purple every day - read our colleagues stories at www.discoveryourpurple.ca

Think you've got what it takes to be a People and Culture Consultant? Like the colour purple? Great. Here's a few more boxes we're also hoping you can tick:

Proven ability to inspire a team, articulate a vision and influence stakeholders

Ability to meet multiple deadlines through strong organizational skills and sense of personal responsibility

Enthusiasm for coaching leaders and building your own coaching skills

Experience working in a fast-paced atmosphere where a sense of urgency has been demonstrated

Excellent communication skills, including verbal, written and presentation skills

Maintenance of strict confidentiality as required in the HR role

Exposure to a coaching framework would be an asset

Knowledge of current legislation related to employment as well as current HR theories and practices including recruitment, policy and performance management

Ability to work independently and in a collaborative team

Solid judgment and effective interpersonal and facilitation skills

You build such deep rapport with people that you can easily have the honest conversations that you know are needed to help achieve our organizational goals

Excellent Microsoft Office skills including Outlook, Word, PowerPoint and Excel

Experience working in a professional services or public practice environment, an asset

Minimum 2-3 years' experience in a Human Resource role preferred

Post-secondary education required; HR-related education and CHRP, an asset
In our People and Culture team we'll love that:
You have a passion for creating an environment where people collaborate and thrive. You love that every day is different and that operating in a changing and dynamic world means that we need to get comfortable with reinventing ourselves. You know that what got us here won't get us 'there'.
What's in it for you?
A role in our people and culture team is a unique opportunity to use your head, heart and gut. You will:

Collaborate with talented, entrepreneurial professionals who are trusted advisors to our clients

Be part of a unique work culture that challenges you to further your professional development and enhance your chosen career path

Be a true business partner and work with our leadership teams to strategically impact our organization
It's a chance to tap into your knowledge, passion and deep experience. To contribute meaningfully to our purpose to help our clients, colleagues and communities thrive.
At Grant Thornton we're focused on making a difference in the lives of our clients, our colleagues and our communities. That's our purpose. Or, as we like to say, living our purple.
Are you ready to Discover Your Purple?
Effective November 1, 2021, Grant Thornton has established a Vaccination Policy in response to the COVID-19 pandemic. Newly hired colleagues must be fully vaccinated, provide proof of vaccination status, or request and be granted an exemption to the policy, as a condition of employment.
Grant Thornton LLP supports the spirit and principles of Employment Equity and is committed to maintaining an environment which is perceived to be fair and non-discriminatory. We welcome applications from designated group members - Women, Visible Minorities, Aboriginals and Persons with Disabilities and accommodations are available for Persons with Disabilities taking part in any aspect of our selection/hiring process. Should you require any accommodation during the recruitment process or otherwise, please notify us of this via careers@ca.gt.com and we will work with you to meet your accessibility needs.