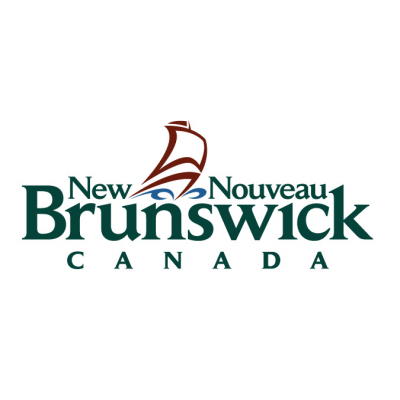 Director of Negotiations
Department of Aboriginal Affairs
in Fredericton, NB
Department of Aboriginal Affairs
Government of New Brunswick (GNB)
Director of Negotiations
Pay Band 8
Fredericton
Open Competition
The Department of Aboriginal Affairs (DAA) is seeking a dynamic, results-oriented, and seasoned professional to fill the position of Director of Negotiations.
The Aboriginal Affairs portfolio is complex and multifaceted. It is the responsibility of the Department to create an environment of reconciliation, in which meaningful relationships and negotiations between the Province and First Nations lead to the re-affirmation and implementation of Aboriginal and treaty rights.
Reporting to the Executive Director of Consultation and Negotiations, the Director will serve as the lead negotiator for GNB and will supervise a team supporting GNB negotiations. The Director will be responsible for the development and implementation of the associated workplans for negotiation, as well as interpretation and administration of a variety of agreements, including the negotiation and drafting of agreements with federal, provincial and First Nation governments.
Specific responsibilities include:
Supervise and lead a team responsible for supporting negotiations at GNB;
Serve as the Lead Negotiator representing GNB at negotiations tables;
Negotiate, mediate and draft agreements with First Nations and develop risk analysis for proposed agreements in alignment with goals and objectives;
Develop and implement negotiation processes to respond to and advance First Nation and GNB interests;
Provide guidance and oversight for the annual identification, development and implementation of work plans with central and line departments to address First Nation and GNB needs and issues;
Coordinate with and lead other provincial departments and agencies in the development and implementation of policies and procedures that enhance the relationships, negotiations and agreements with First Nations;
Develop and oversee processes to facilitate engagement, cooperation, teamwork, mutual respect and communication with provincial, federal and First Nation governments;
Represent the province at F/P/T tables to develop coordinated approaches to the settlement of comprehensive land claims;
Develop and initiate processes and procedures to leverage federal monies to support agreements;
Provide recommendations to government and/or departments on the potential impact that an agreement may have upon Aboriginal rights and asserted title;
Provide information and input for the development of internal/documents, such as Memorandums to Executive Council, agreements, Memorandums of Understanding, and briefing notes.
The successful candidate is required to have superior communication, relationship-building, analytical and problem-solving skills. The successful candidates must be open to new challenges and able to work within a fast-paced team environment.
Essential Qualifications:
Bachelor degree in Business Administration, Law, Social Sciences or another relevant discipline and a minimum of seven (7) years of related experience including:
A minimum of 2 years of experience directly supervising and/or leading teams;
A minimum of 2 years of extensive experience in engaging and negotiating with First Nations, the federal government or other groups (i.e. labour negotiations) while advancing the Province's position;
Experience in interest-based negotiations;
Experience in interacting with senior provincial and/or federal officials;
Experience in the interpretation and application of provincial and/or federal legislation and general experience in understanding and applying legal decisions and precedence.
An equivalent combination of education, training and experience may be considered.
Experience with Microsoft Office Suite.
Written and spoken competence in English is required. Please state your language capability.
Applicants must clearly demonstrate the essential qualifications to be given further consideration. Please ensure that preferred language for assessment is identified on your resume.
Asset Qualifications:
Preference may be given to those candidates that have:
Demonstrated experience working with First Nation communities;
Demonstrated experience in change management and leading through times of change;
Demonstrated experience in stakeholder engagement;
Demonstrated experience in facilitation and/or mediation.
Subject to the response to this competition, candidates may be required to demonstrate on their application the asset qualifications in addition to the essential qualifications in order to be given further consideration.
BEHAVIOURAL COMPETENCIES: The successful candidate will possess the following behavioral competencies:
Coaching and team development
Organizational awareness
Organizational commitment
Relationship building
Results orientation
Strategic thinking
TECHNICAL COMPETENCIES: The successful candidate will possess the following technical competencies:
Planning and Organizing Skills
Specialized Subject Matter Expertise and Knowledge
Knowledge of Conflict Management Practices
Written Communication
Consulting Skills
Salary:
Pay Band 8 - $95,394 - $107,432 per annum
We are an Equal Opportunity Employer and we promote a scent-reduced environment.
Candidates on the eligibility list may be considered for future vacancies.
Applicants are to apply on-line at www.ere.gnb.ca no later than August 06, 2021 indicating competition number: 21-DAA-04.
Human Resources Services
Phone: (506) 457-3592
We thank all those who apply however only those selected for further consideration will be contacted.
As per the Civil Service Act, candidates registered with the Equal Employment Opportunity Program and veterans, who demonstrate they are among the most qualified, shall be given preference at the time of appointment.