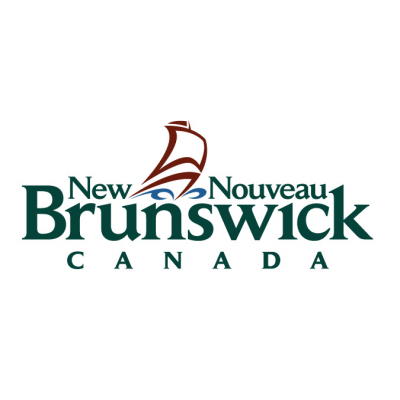 Negotiations Advisor
Department of Aboriginal Affairs
in Fredericton, NB
Department of Aboriginal Affairs
Government of New Brunswick
Negotiations Advisor
Pay Band 6
Fredericton
Open Competition
The Department of Aboriginal Affairs is seeking a results-oriented and seasoned professional to fill the position of Negotiations Advisor.
The Department of Aboriginal Affairs offers a dynamic and team-oriented workplace. The Department implements and coordinates a cross-departmental approach related to Aboriginal peoples, supports and provides advice on engagement and consultation with Aboriginal peoples, and provides advice to government on a variety of matters. It is the responsibility of the Department to create an environment of reconciliation, in which meaningful relationships and negotiations between the Province and First Nations lead to the re-affirmation and implementation of Aboriginal and treaty rights.
Reporting to the Director of Negotiations, the Negotiations Advisor will be responsible for providing support and research related to negotiations with First Nations and the federal government. The successful candidate will be expected to establish positive relationships with First Nations communities, liaise with the Office of the Attorney General, and work jointly with New Brunswick departments on provincial matters which may have an impact on Aboriginal and treaty rights.
Specific responsibilities include:
Strategically research, review and analyze opportunities for innovative interaction and/or resolution of Aboriginal interests;
Provide advice regarding operational requirements, meet with government representatives and provincial leadership regarding Aboriginal rights topics, and meet with First Nation governments to discuss policy proposals and agreements to find mutually beneficial outcomes;
Provide advice on new policy proposals and agreements which may include drafting briefing notes, position papers and Memorandums to Executive Council;
Identify potential implications of major projects and reports that have policy and legal implications, and liaise with solicitors as required;
Develop and oversee processes to facilitate negotiation, cooperation, teamwork, mutual respect and communication with provincial, federal and First Nation governments;
Represent the province at Federal/Provincial/Territorial tables;
Develop and initiate processes and procedures to leverage federal monies to support agreements.
The successful candidate is required to have excellent communication and relationship-building skills coupled with analytical and problem-solving skills. In addition, the successful candidate must be open to new and complex challenges and accept that solutions often require new ways of thinking with no established road map.
Essential Qualifications:
University degree in Business Administration, Commerce, Law, Social Sciences or Humanities or a related degree and a minimum of six (6) years of related experience including:
Experience in interest-based negotiation;
Experience in understanding First Nation perspectives on the legal aspects of Aboriginal and treaty rights and Aboriginal title; and
Experience in the interpretation and application of provincial and/or federal legislation related to First Nations.
An equivalent combination of education, training and experience may be considered.
Experience with Microsoft Office Suite.
Written and spoken competence in English is required. Please state your language capability.
Applicants must clearly demonstrate the essential qualifications to be given further consideration. Please ensure that preferred language for assessment is identified on your resume.
Asset Qualifications:
Preference may be given to those candidates who have the following:
Experience in engaging and negotiating with First Nations and/or the federal government while advancing the Province's position
Experience working with First Nation communities, including demonstrated experience in cultural awareness and respect for cultural practices
Experience interacting with senior provincial and federal officials in relation to First Nation matters
Experience in stakeholder engagement
Experience in facilitation and/or mediation
Project management experience
Subject to the response to this competition, candidates may be required to demonstrate on their application the asset qualifications in addition to the essential qualifications in order to be given further consideration.
BEHAVIOURAL COMPETENCIES: The successful candidate will possess the following behavioral competencies:
Strategic Thinking
Relationship and Network Building
Results Orientation
Impact and Influence
Effective Interactive Communication
Self-Control / Stamina
Organizational Commitment
TECHNICAL COMPETENCIES: The successful candidate will possess the following technical competencies:
Planning and Organizing Skills
Specialized Subject Matter Expertise and Knowledge
Knowledge of Conflict Management Practices
Written Communication
Consulting Skills
Project management
Salary:
Pay Band 6 - $66,664 to $88,686 per annum
We are an Equal Opportunity Employer and we promote a scent-reduced environment.
Candidates on the eligibility list may be considered for future vacancies.
Applicants are to apply on-line at www.ere.gnb.ca no later than August 06, 2021 indicating competition number: 21-DAA-06
Human Resources Services
Phone: (506) 457-3592
We thank all those who apply however only those selected for further consideration will be contacted.
As per the Civil Service Act, candidates registered with the Equal Employment Opportunity Program and veterans, who demonstrate they are among the most qualified, shall be given preference at the time of appointment.