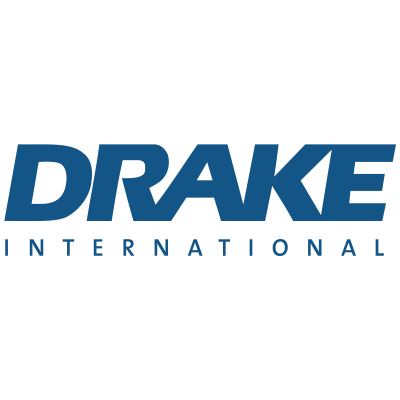 Technical Support Representative – Bilingual
Drake International
in Moncton, NB
Technical Support Representative - Bilingual
You're interested in technologies, you're bilingual, and you love sharing your knowledge with others? Are you looking for a career that will allow you to work from home and put forward your customer service skills? If so, we have the perfect opportunity for you.
As a technical support representative, you will help customers solve technical problems related to their products and services. You will also answer their questions and propose new solutions adapted to their needs.
In this role, you will:
Diagnose and execute technical troubleshooting for phone, internet and television products;
Provide expert information or advice to customers on the products and services;
Promote complementary solutions according to the needs and habits discussed with the client.
We are looking for:
Be fluently bilingual (English and French) with excellent oral and written communication skills;
High school diploma or the equivalent completed;
Ability to work in a computerized and fast-paced environment;
Excellent analytical and problem-solving skills;
Must be comfortable with new technologies, different web browsers and have a strong technical understanding of various operating systems such as Windows and Macintosh;
You must be able to work from home (an asset)
Finally, a flexible schedule is key. We have to be able to serve customers when they need us (during the day, evening, or weekends) - that's what customer service is about!
What we offer
:
Competitive wage of $16.25/hour;
Monthly performance-based incentive;
Bilingual premium;
Overnight and weekend premiums;
A weekly schedule between 37.5 and 40 hours;
Fully-paid professional training and all the support to help you reach your potential;
Complete benefits plan after 6 months of service including:

Comprehensive insurance (medical, dental, and life insurance);
Great discounts on telecommunications products and services.
Représentant(e) Support Technique - Bilingue
Vous avez un intérêt pour les technologies, vous êtes bilingue et vous aimez partager vos connaissances avec les autres? Vous êtes à la recherche d'une carrière qui vous permettra de travailler de la maison et de faire briller vos compétences en service à la clientèle? Si c'est le cas, nous avons l'opportunité parfaite pour vous.
En tant que représentant en support technique, vous aiderez les clients à résoudre leurs problèmes techniques liés à leurs produits et services. Vous répondrez également à leurs questions et leur proposerez des nouvelles solutions adaptées à leurs besoins.
En tant que représentant en support technique, vous allez :
Diagnostiquer et exécuter le dépannage technique pour les services de téléphone, Internet et télévision;
Fournir des renseignements ou des conseils aux clients sur les produits, les services et les offres disponibles;
Faire la promotion de solutions complémentaires en fonctions des besoins et habitudes discutés avec le client.
Ce que nous recherchons :
Un diplôme d'études secondaires ou l'équivalent complété;
Capacité à travailler dans un environnement informatisé et en constante évolution;
Excellentes capacités analytiques et de résolution de problèmes;
Habileté avec les nouvelles technologies, les différents moteurs de recherche et une excellente compréhension technique des divers systèmes d'opération tels que Windows et Macintosh;
Vous êtes en mesure de travailler de la maison (un atout).
Enfin, un horaire flexible est essentiel. Nous devons être en mesure de servir les clients lorsqu'ils ont besoin de nous (le jour, le soir ou les weekends) - c'est la nature même du service à la clientèle!
Ce que nous vous offrons :
Salaire de 16,25$/heure;
Prime incitative mensuelle basée sur la performance;
Prime de bilinguisme;
Prime pour le travail le soir et la fin de semaine;
Programme de formation et d'encadrement entièrement rémunéré;
Une gamme complète d'avantages sociaux après 6 mois de service incluant:

Assurance médicaments, plan dentaire et assurance-vie;
Des rabais exceptionnels sur différents produits et services.
For more information concerning this position or to apply, please contact our recruiter, Audrey Watkins. She can be reached at awatkins@na.drakeintl.com or (506) 862-1808
Drake International's Moncton Branch would like to thank all candidates for their interest. Our dedicated team will respond to all resumes submitted. If you do not meet the qualifications listed above, our recruitment team will be happy to assist all applicants to discover our other opportunities.
We encourage anyone who may be looking for a new opportunity to please visit us at https://ca.drakeintl.com/
PEOPLE | PRODUCTIVITY | PERFORMANCE
INDMonctonFlex