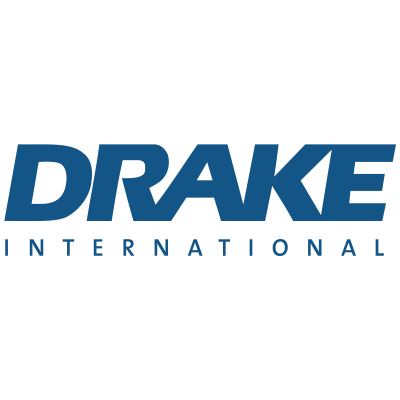 Bilingual - Customer Service Representative
Drake International
in Moncton, NB
Télétravail - Représentant(e) en service à la clientèle, appels entrants - Moncton (bilingue)
Envie d'une carrière qui vous permettra de jumeler votre expertise en service à la clientèle avec votre passion pour les nouvelles technologies? Que diriez-vous d'avoir également l'opportunité de travailler à partir de la maison tout en joignant une équipe amicale et dynamique? Si vous avez répondu oui, nous avons une excellente opportunité pour vous!
En tant que
Représentant(e) en service à la clientèle
, vous répondrez aux diverses demandes des clients en lien avec leurs produits et services de télécommunications tout en leur proposant des solutions complémentaires en fonction de leurs besoins. Il s'agit du poste idéal pour toute personne qui aime tisser des liens avec les gens et offrir un service à la clientèle attentionné.
Dans ce rôle, vous allez :
Répondre aux appels entrants des clients en lien avec leurs produits et services tel que la téléphonie, l'Internet et la télévision IP.
Faire la promotion de solutions complémentaires en fonctions des besoins et habitudes discutés avec le client;
Offrir un service à la clientèle hors pair lors de chaque interaction.
Ce que nous cherchons :
Bilinguisme (français et anglais);
Diplôme d'études secondaires ou l'équivalent, complété;
Être amical, empathique et courtois;
Expérience de travail dans un environnement de vente ou de centre d'appels; un atout important
Excellentes aptitudes communicationnelles;
Habileté à effectuer diverses tâches simultanément et à travailler dans un environnement informatisé;
Enfin, un horaire flexible est essentiel.
Nous devons être en mesure de servir les clients lorsqu'ils ont besoin de nous (le jour, le soir ou les weekends) - c'est la nature même du service à la clientèle!
Ce que nous offrons :
Salaire horaire $15.25/heure;
Prime horaire pour le bilinguisme et le travail la fin de semaine;
Programme de formation et d'encadrement entièrement rémunéré;
Une gamme complète d'avantages sociaux après 6 mois de service incluant:

assurance médicaments, plan dentaire et assurance-vie;
des rabais exceptionnels sur différents produits et services de télécommunication.
Work from home - Customer Service Representative, incoming calls - Moncton (bilingual)
Are you looking for a career that will allow you to combine your customer service expertise with your passion for new technologies? How about having the opportunity to work home while joining a friendly and dynamic team? If you said yes, we have an excellent opportunity for you!
As a
Customer Service Representative
, you will respond to various inquiries from clients regarding their telecommunications products and services while offering complementary solutions according to their needs. This is the ideal position for someone who enjoys connecting with people while providing attentive customer service.
In this role, you will:
Answer incoming calls from clients regarding their phone, Internet and IP television products and services;
Promote complementary solutions according to the needs and habits discussed with the client;
Provide outstanding customer service during each interaction.
What we are looking for:
Bilingualism (English and French);
High school diploma, or the equivalent, completed;
Be friendly, empathetic, and courteous;
Experience working in sales or a call centre environment, an important asset;
Excellent communication skills;
Ability to perform various tasks simultaneously and work in a computerized environment.
Finally, a flexible schedule is essential. We must be able to serve customers when they need us (daytime, evenings, or weekends) - that's what customer service is all about!
What we offer:
Base salary of $15,25/hr;
Performance-based incentive;
The hourly premium for bilingualism and weekend hours;
Fully paid training and coaching program;
Complete benefits plan after 6 months of service, including:

Comprehensive insurance (medical, dental, and life insurance);
Great discounts on telecommunications products and services.
For more information concerning this position or to apply, please contact our recruiter, Audrey Watkins. She can be reached at awatkins@na.drakeintl.com or (506) 862-1808
Drake International's Moncton Branch would like to thank all candidates for their interest. Our dedicated team will respond to all resumes submitted. If you do not meet the qualifications listed above, our recruitment team will be happy to assist all applicants to discover our other opportunities.
We encourage anyone who may be looking for a new opportunity to please visit us at https://ca.drakeintl.com/
PEOPLE | PRODUCTIVITY | PERFORMANCE
INDMonctonFlex