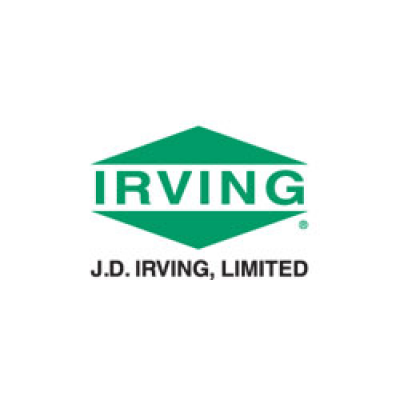 Payroll Audit Analyst
Irving Business Services
in Saint John, NB
Payroll Audit Analyst
JDI Finance has over 250 finance professionals who provide accounting and reporting, business analysis and transactional services to the seven different operating divisions of J.D. Irving, Limited. It is an organization of dedicated professionals offering many careers paths within finance and beyond in the various J.D. Irving, Limited businesses.
We are currently seeking a talented individual to join our team of dedicated professionals within JDI Finance Shared Services. We have the following opportunity available for a Payroll Audit Analyst.
Responsibilities:
Test key controls identified on the Payroll risk and control matrix to ensure controls are effectively safeguarding the company's assets and personnel. Develop efficient and effective testing procedures through the use of Alteryx, Tableau, and Excel.
Work with the Internal Audit team to identify ways to enhance the Payroll controls environment.
Educate the Payroll team on the Payroll controls environment and the importance of control procedures.
Perform walkthroughs, provide audit evidence, and respond to questions from Internal and External Audit parties.
Identify areas of risk and develop risk mitigation plans (i.e. development of new controls or testing procedures). Work with Payroll team to implement mitigation plan. Test effectiveness of plans after implementation.
Compile and prepare data for internal and external parties.
Work with HR Business Partners to compile data for T2220 and TL2 Tax Forms used by employees for Income Tax purposes. Prepare the tax forms using both Alteryx and RPA technologies.
Opportunity to get involved in various Payroll optimization projects using new tools such as Alteryx, RPA, and Tableau.
What you will need to succeed in this role:
Post-secondary education
2-5 years' professional experience
High attention to detail
Continuous improvement mindset
Strong Excel skills (Pivot table, V-Lookup, Data Validation, etc.)
Team player
Strong analytical skills
Ability to manage heavy workload and prioritize assignments
Openness to learn new technologies
What We Offer:
As a valued member of our Finance team, you have the opportunity of a multitude of career paths across a number of diverse industries, all while building your skills with the organization. We offer a competitive benefit and salary package, and continuous training and development opportunities. Our head office location offers an employee fitness facility, as well as a café and parking garage.
To apply for this career opportunity please apply online!
We appreciate your interest in our company! Only those candidates selected for an interview will be contacted.
To learn more about our products and services, click
here
.
J.D. Irving, Limited is committed to the principle of equal opportunity in its employment practices and to providing an environment free from discrimination and harassment for all employees.