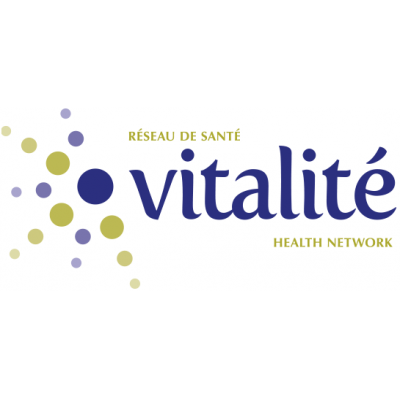 Registered Nurse Class D (RNCD)
Vitalité - Zone 4 - Nord-Ouest/Northwest
in Edmundston, NB
Posted:
09 Jul 2021
Competition #:
4-15393 EXT
Salary:
$42.91 to $52.21
NOTE: Applicants must attach a resume to their application.
BARGAINING UNIT: NBNU
ZONE : Zone 4 - Northwest
FACILITY : In community
DEPARTMENT : Primary Health care
CLASSIFICATION : Registered Nurse Class D (RNCD)
STATUS : Permanent full-time
FTE : 1.0
ANTICIPATED DATE : As soon as possible
HOURS OF WORK :
8 and 12-hour shifts - Rotation
Work schedule may be changed to meet operational needs.
JOB SUMMARY:
The successful candidate provides comprehensive and holistic care and services focused on the patient as well as on families, groups and communities at all stages of a patient's continuum of care, at all ages and in all facilities of Vitalité Health Network. The care and services include health promotion, disease and injury prevention, curative care, support services, rehabilitation care and palliative/end-of-life care and they are based on professional, ethical and legal standards. The successful candidate practises their profession independently and in collaboration with others, in adherence to the practice guidelines for primary health care nurse practitioners set forth by the Nurses Association of New Brunswick (NANB, 2015). In addition to this, the incumbent builds effective working relationships with the medical staff, nursing staff, and other employees across all departments.
REQUIREMENTS:
Master of Nursing - Nurse Practitioner;
Registration as a Nurse Practitioner with the Nurses Association of New Brunswick;
Maintenance of skills required by the sector. The Network has the right, responsibility and authority to assign additional duties if it is determined that these fulfil the priority needs of the community, meet the objectives set for the facilities concerned, or if they are essential to ensuring the health and safety of patients;
Current CPR certificate;
Ability to apply the theoretical knowledge, good judgment, and critical thinking skills of the Nurse Practitioner;
Excellent clinical judgment and demonstrated sense of initiative;
Good knowledge of primary health care concepts;
Demonstrated leadership skills, including good interpersonal and group communication skills;
Demonstrated effective time management and problem-solving skills;
Computer skills with Microsoft Office Suite (Word, Excel, PowerPoint);
Possible use of own vehicle as required;
Possession of a valid driver's licence and good driving record;
Willingness to travel within the territory of the zone 4;
Ability to work independently and as a team member;
Physical ability to perform assigned duties;
Good previous work history (performance and attendance);
Adherence to professional ethics principles, to the Network management philosophy and organizational values;
Compliance with the rules of confidentiality established by the Vitalité Health Network.
Written and spoken competence in English and French is required.
T he above requirements may be verified through oral, written or practical tests during the selection process.
Should there be no fully qualified applicants, this position will not necessarily be reposted. If you wish to be considered for this position and meet most of the requirements, you are encouraged to apply at this time.
The employer reserves the right to shorten or extend temporary assignments for operational reasons.
We thank all applicants. However, only those selected will be contacted.