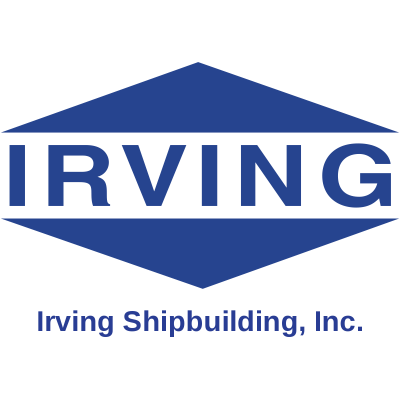 Documentation Management Specialist
Irving Shipbuilding
in Dartmouth, NS
DOCUMENTATION MANAGEMENT - SPECIALIST
Located at 3099 Barrington Street in Halifax, Nova Scotia, Canada, B3K 5M7, and 35 Micmac Boulevard, Dartmouth, Nova Scotia, Canada, B3A 4Y8, Irving Shipbuilding has a proud history as Canada's shipbuilder. A proud member of the J.D. Irving, Limited group of companies, we have been building quality vessels and fabricated modules for more than 50 years, and our Halifax Shipyard has been at the forefront of Canadian shipbuilding for 130 years.
Since 2012, we have invested more than $400 million in facilities, people, processes, and technology, making Halifax Shipyard one of the most modern and capable shipyards in North America. Over the next 30 years our shipbuilders will construct 20 modern patrol ships and surface combatants for the Royal Canadian Navy as part of Canada's National Shipbuilding Strategy, the largest defence procurement in Canadian history. This year, we delivered the lead Arctic and Offshore Patrol Ship, the largest Navy ship built in Canada in 50 years and we're just getting started. The second ship will be delivered in 2021.
We're growing our team with career-defining opportunities that will revitalize Canada's shipbuilding industry and provide Canada's sailors with the ships they need to protect Canada's interests at home and abroad. Our workforce of over 2,000 will grow to more than 2,800 at peak construction of the Canadian Surface Combatants. We have built more than 80% of Canada's current combatant fleet and continue to perform maintenance and modernization work on the ships, including the Halifax-class frigates.
Irving Shipbuilding Inc. is seeking a
DOCUMENTATION MANAGEMENT SPECIALIST
This is a permanent full-time role based in Halifax Regional Municipality, Nova Scotia. The primary language of work is English. We encourage applications from qualified African Nova Scotians, racially visible persons, women (applying for non-traditional positions), persons with disabilities, Aboriginal persons and persons of the LGBTQ community. ISI encourages applicants to self-identify in the cover letter/resume portion of your application. Irving Shipbuilding Inc. is committed to the principle of equal opportunity in its employment practices and to providing an environment where all employees feel supported and valued.
Qualifications:
Education Required: Completion of College / Vocational or Technical Training in Documentation Management, Legal Document Management, Records Management, Engineering, Library Science, Technical Publications, Legal Documentation, Information Technology, or equivalent.
Years of Experience Required:

2-5 years experience in Documentation/Records environment
2-5 years in the Shipbuilding Industry, or equivalent Manufacturing and Documentation Environment

Experience in Microsoft Office Suite, Acrobat Suite, Windchill, PLM, SharePoint, and Document / Records Workflow Management.
Knowledge of modern office practices, procedures and equipment.
Must be a Canadian Citizen or have Canadian Landed Immigrant Status.
Must be able to acquire Canada Goods & Services, NATO Secret clearance
Experience with Quality Management Systems, ISO 9001, Configuration Management CM2, or Technical Publications, is considered an asset.
Excellent communication and interpersonal skills
Problem solving skills and ability to lead and manage multiple priorities in a fast pace environment
All successful applicants must meet requirements for Canadian Controlled Goods Program (CGP), Canadian Government Security clearance, and U.S. International Traffic in Arms Regulations (ITAR).
Key Responsibilities:
Demonstrate intermediate skill and understanding of MS Office Suite and Adobe Professional. Experience with Adobe Creative Suite is an asset.
Liaise with and respond to formatting requests from document originators and third-party personnel to prepare documents for delivery; resolving discrepancies, and compiling required changes to documentation.
Adherence to quality control procedures, standards, and formats is required to apply consistency throughout all CSC outputs.
Provide expertise in the arrangement and display of visual and technical elements involved in customer deliverables, including arranging/editing graphical imagery and/or figures to adhere to content and format standards and industry protocols.
Work with Defence Trade Compliance and Legal teams to manage security and IP markings and ensure Configuration Management and Information Management (CIM) controls are in place to comply with CSC marking requirements.
Customer focused to ensure that requirements and expectations are delivered on time and to a high standard level.
Conformance to company quality procedures, standards and templates ensuring that no information is repeated within the Information Management System (IMS) and each document has only one primary record.
Provide accurate key performance indicators and status reporting on assigned activities to the Seniors and Leads of CIM.
Perform additional CIM activities which include Document Management, Records Management and Configuration Management tasks as required.
Establish and maintain strong working relationships with internal (Shipyard Productions, CSC Program personnel) and external stakeholders (subcontractors and Canadian government representatives).
Support a culture of teamwork, enthusiasm and a proactive nature within the Program Management team.
Be a role model for professional behaviour.
Responsible for assisting in daily processing of Data, first point of contact for process exceptions, making decisions on handling of special cases/exceptions as appropriate, escalating issues as needed.
Provides advice and support regarding the development, implementation and maintenance of information management systems, including Windchill PLM.
Monitors compliance with corporate and CSC specific data policies, standards, and contract requirements while collaborating with internal and external stakeholders at all levels.
Time management oversight of responsibilities related to specific project work as directed by the CIM Manager.
Success in this position requires strong problem solving, analytical and conceptual thinking, and customer service.
Ensure quality and timeliness of work is completed within budgeted parameters
Foster an environment that is focused on safety and recommend process improvement initiatives
Comply with all company procedures
What We Offer:
Irving Shipbuilding is proud to offer a competitive salary and benefits package, including but not limited to:
A flexible medical, dental, and vision plan;
Employee & Family Assistance Programs;
RRSP matching program;
Health & Wellness reimbursements;
Opportunities to take part in job related training and development;
Growth and progression opportunities within Irving Shipbuilding and the larger network of the JD Irving group of compani es.
Please be advised that some positions within our business have been designated as 'Safety Sensitive' where the employee holding the position has a heightened responsibility for his/her own safety or the safety of others due to the nature of the job. If this is the case, you will be informed in the interview process.
To Apply for this Career Opportunity:
Please complete the online application form. An up-to-date resume of past experience and education is required.
All applications will be reviewed by one of our recruiters. If the recruiter sees a potential opportunity (current or future) that matches your skills and experience, you will be contacted to discuss your qualifications for a position with Irving Shipbuilding.
We thank all candidates for their interest, however, only those selected for interviews will be contacted.
To learn more about our products and services, click
here
.
Irving Shipbuilding Inc. is committed to the principle of equal opportunity in its employment practices and to providing an environment free from discrimination and harassment for all employees.
We do not accept unsolicited resumes from search firms or employment agencies, and we are not responsible for any fees related to unsolicited resumes.