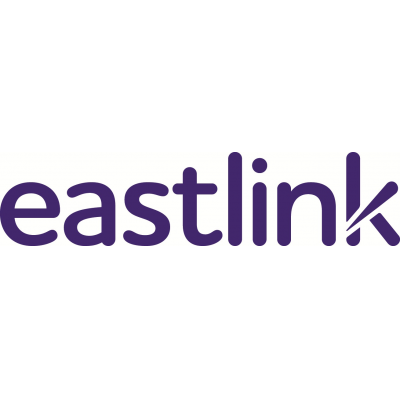 Director, Occupational Health & Safety
Director, Occupational Health & Safety
Halifax, NS, Canada Req #1261
Friday, July 9, 2021
As one of Canada's Best Managed Companies, Eastlink takes great pride in delivering advanced technologies/services that connect its customers to the things and people that matter most. Powered by state-of-the-art fibre optic and mobile networks, we bring world-class communications and video entertainment services including high speed internet, mobile, TV, telephone, security and automation, data communications and exclusive, locally-produced programming to residential, business and public sector customers across Canada. Headquartered in Halifax, Nova Scotia, Eastlink operates with an employee base of over 1300 people who serve customers in NS, PEI, NL, NB, ON, AB, BC and Bermuda.
The Director of Occupational Health & Safety has accountability to ensure that health and safety procedures and plans are in place and are being adhered to for the entire organization through the implementation of a practical Occupational Health & Safety Program. This position will be seen as the authority and leader in health and safety for our organization. Based in Halifax Nova Scotia but with accountability for health & safety for our operations across Canada and Bermuda, the Director of Occupational Health & Safety promotes and maintains a highly professional, visible and integrated perspective to safety systems, processes and services across the organization. Responsibilities will include, but are not limited to:

Develop, implement and manage our OHS Program to promote awareness, reduce hazards and prevent injuries and loss. Proactively identify safety issues and work with management to implement problem-solving strategies
Ensure the OHS program is compliant with applicable legislation
Work with management to ensure employees are trained appropriately and organize employee training by identifying requirements, evaluating and selecting suitable training methods and conducting or arranging courses to ensure compliance to government regulations and company requirements
Within the framework of due diligence, ensure all reasonable measures are taken to provide safe work environments, reduce risk and prevent accidents
Provide support in investigating incidents and accidents to analyze causes and formulate remedial action
Identify trends and propose and implement improvements to prevent injuries and reduce hazards. Prepare statistical reports as required
Minimize financial losses through loss prevention initiatives
Assist with the administration of Workers' Compensation Board to ensure all claims and matters are properly handled
Attend JOHSC meetings to monitor, consult and assist in their roles as an advisory body
Initiate and conduct safety audits
Develop and track service delivery KPI's which establish the value of the OHS Program to the organization
Qualifications:
University degree or equivalent with 7 to 10 years of relevant experience in workplace safety
Accredited health and safety certification is required; Canadian Registered Safety Professional Certification is an asset
Experience with WHMIS, Dangerous Goods, First Aid, Confined Space and CPR
Demonstrated ability to manage deadlines and priorities, well organized and comfortable working with data
Superior working knowledge of federal OH&S legislation, including Part II of the Canada Labour Code, is an asset
Must have excellent interpersonal skills with the ability to effectively take ownership of OHS for the organization
The ability to listen effectively and understand and respond to the needs of the business.
Competency in computer skills is essential
Periodic travel may be required in the future (about 10%)
Why Choose Eastlink?

Eastlink operates in a culture of continuous improvement through listening, learning and adapting, which enables us to respond quickly to the evolving needs of both employees and customers. We recognize that our truly greatest competitive edge is our people and that delivering a great customer experience begins with a great employee experience. Our philosophy of developing and training our team "on the ground" not only helps to create a strong onboarding experience but also readies employees for future growth opportunities within the organization.
Dedicated to reflecting the customers and communities we serve, we embrace diversity and inclusion throughout all levels of the organization and encourage members of equity groups to self-identify during the application process.
If you are ready to explore an exciting career at Eastlink, your journey begins here.
Other details