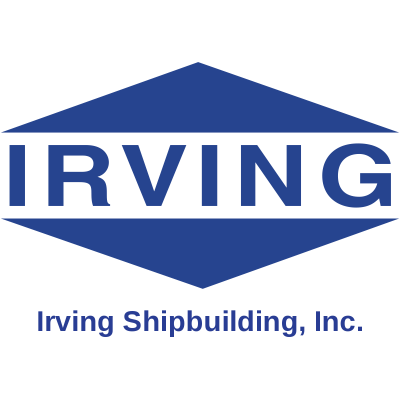 Deputy Project Director- Design
Irving Shipbuilding
in Multiple Locations
Dartmouth, NS
|
Halifax, NS
DEPUTY PROJECT DIRECTOR- DESIGN
Located at 3099 Barrington Street in Halifax, Nova Scotia, Canada, B3K 5M7, and 35 Micmac Boulevard, Dartmouth, Nova Scotia, Canada, B3A4Y8, Irving Shipbuilding has a proud history as Canada's shipbuilder. A proud member of the J.D. Irving, Limited group of companies, we have been building quality vessels and fabricated modules for more than 50 years, and our Halifax Shipyard has been at the forefront of Canadian shipbuilding for 130 years.
Since 2012, we have invested more than $400 million in facilities, people, processes, and technology, making Halifax Shipyard one of the most modern and capable shipyards in North America. Over the next 30 years our shipbuilders will construct 20 modern patrol ships and surface combatants for the Royal Canadian Navy as part of Canada's National Shipbuilding Strategy, the largest defence procurement in Canadian history. This year, we delivered the lead Arctic and Offshore Patrol Ship, the largest Navy ship built in Canada in 50 years and we're just getting started. The second ship will be delivered in 2021.
We're growing our team with career-defining opportunities that will revitalize Canada's shipbuilding industry and provide Canada's sailors with the ships they need to protect Canada's interests at home and abroad. Our workforce of over 2,000 will grow to more than 2,800 at peak construction of the Canadian Surface Combatants. We have built more than 80% of Canada's current combatant fleet and continue to perform maintenance and modernization work on the ships, including the Halifax-class frigates.
This is a permanent, full-time role located in the Halifax Regional Municipality. The primary language of work is English.
The successful candidate will have the following responsibilities and qualifications:
Key Responsibilities:
Serve as the primary point of contract between ISI Project Management and the Design Subcontractor

Provide overall accountability for Subcontractor performance and relationship

Lead and support interactions with key customer stakeholders (DND Project Management Office, PSPC, ISED) related to assigned scope of work

Serve as the lead interface between ISI Project Management and the ISI Platform, Combat Systems, Systems Engineering, Contracts and Supply Chain delivery teams

Work alongside the CSC project leadership team to align the various functional teams that come together to deliver the CSC Project

Lead a team of Project Managers to deliver the commercial outcomes including budget, contract task approvals, change approvals necessary to enable delivery of the technical outcomes

Oversee management of selected Tier 1 suppliers

Manage and monitor assigned areas of the project to ensure their completion within budget, to schedule and in compliance with the project and quality requirements

Manage assigned deliverables including Definition Contract plans and reports including review of subcontractor deliverables

Conduct and convene progress meetings internally including production of progress reports

Support the development of processes and procedures related to CSC project management

Support change management associated with CSC project management area of responsibility

Address risk items relating to the CSC Project including identification and risk mitigation planning

Support a culture of teamwork, enthusiasm and proactive behavior within the Project Management Team

Be a role model for professional behavior

Education and Qualifications:
Education:

Completed Bachelor's degree required (Engineering preferred)

Minimum of 15 years' experience working in naval ship design, commercial shipbuilding, or other large military procurement or related programs
Proven ability to lead a team to achieve high performance levels in a complex fast-moving environment
Ability to manage through teamwork and influence
Knowledge of working with a Government and Naval customer base
Knowledge of risk management processes and principles
Strong personal time management skills
Ability to communicate effectively and persuasively in English, both orally and in writing
Strong knowledge of Microsoft Office
Desirable:
Experience managing large design related subcontractor organizations to deliver products on budget and schedule
Experience with design and construction projects involving international partnerships
Experience defining, managing, verifying, and validating vessel requirements
Experience preparing processes, plans, and reports
Experience working with scheduling software such as Primavera P6
Experience working with project reporting software such as Ecosys
Experience working in an Integrated Product Team (IPT) work structure
All successful applicants must meet requirements for Canadian Controlled Goods Program (CGP), Canadian Government Security clearance, and U.S. International Traffic in Arms Regulations (ITAR).
What We Offer:
Irving Shipbuilding is proud to offer a competitive salary and benefits package, including but not limited to:
A flexible medical, dental, and vision plan;
Employee & Family Assistant Programs,
RRSP matching program;
Health & Wellness reimbursements;
Opportunities to take part in job related training and development;
Growth and progression opportunities within Irving Shipbuilding and the larger network of the JD Irving group of companies.
Please be advised that some positions within our business have been designated as 'Safety Sensitive' where the employee holding the position has a heightened responsibility for his/her own safety or the safety of others due to the nature of the job. If this is the case, you will be informed in the interview process.
For further details, please contact Recruitment at
recruitment@irvingshipbuilding.com
To Apply for this Career Opportunity:
We thank all applicants for their interest, but only those selected for an interview will be contacted.
To learn more about our products and services, click
here
.
Irving Shipbuilding Inc. is committed to the principle of equal opportunity in its employment practices and to providing an environment free from discrimination and harassment for all employees.
We do not accept unsolicited resumes from search firms or employment agencies, and we are not responsible for any fees related to unsolicited resumes.