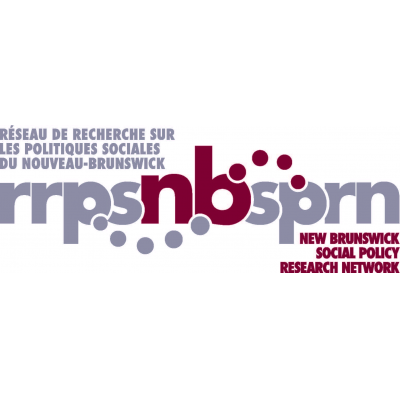 NB Social Innovation Research Fund - Research Associate
Pond-Deshpande Centre/NBSPRN
in Fredericton, NB • Remote
The New Brunswick Social Innovation Research Fund (NBSIRF) is seeking a Research Associate to join the team on a full-time, one year contractual basis with the possibility of renewal.
NBSIRF is jointly developed by the New Brunswick Social Policy Research Network (NBSPRN) and the New Brunswick Innovation Foundation (NBIF) to promote and support social innovation research in New Brunswick. Social innovation is a diverse, multidisciplinary solution to a complex set of problems being experienced by a community. Our aim is to better understand the problems New Brunswick's researchers and collaborators are working on solving in our communities and how we can assist. We offer funding that can help get projects off the ground and move them towards developing into a longer-term solution. We hope to see impacts in our communities that will create lasting changes to systematic challenges that have left vulnerable people behind.
At NBSIRF, we are active in funding, coordinating, supporting, synthesizing, and mobilizing social innovation research across a wide variety of subject themes. We are seeking a Research Associate to join our team and assist with:
1. Coordination with principal investigators across a variety of research projects funded by NBSIRF.
2. Multi-stakeholder engagement initiatives to advance the mission of NBSIRF as well as the outcomes of research projects funded by NBSIRF.
3. Synthesize research findings across multiple projects, mine data, identify gaps to develop overview and/or summary reports. As an example, one of the projects we are in the midst of leading is in the area of adult literacy and technology.
4. Undertake foundational and/or background research to support existing and new programs and initiatives at NBSIRF.
5. Lead and/or participate in knowledge mobilization efforts for research completed and/or funded by NBSIRF.
The ideal candidate should have the following strengths:
1. Background in Social Sciences and Humanities.
2. Understanding and experience with qualitative and quantitative research methods, with greater focus on qualitative methods.
3. Strong writing and communication skills.
4. Experience in publishing research findings in academic, industry, and/or public journals and related outlets.
5. Broad perspective and ability to readily adapt to new research topics. All research is addressed from a Social Innovation lens but can cover a wide variety of topics therein such as, but not limited to climate change resiliency, community-based food security, adult literacy training, youth mental health, social inclusion, as but a few examples.
6. Time management and ability to work independently.
7. Bilingualism in English and French is an asset.
Competitive compensation based on candidate qualifications. 
Work can be completed in-person or remotely.