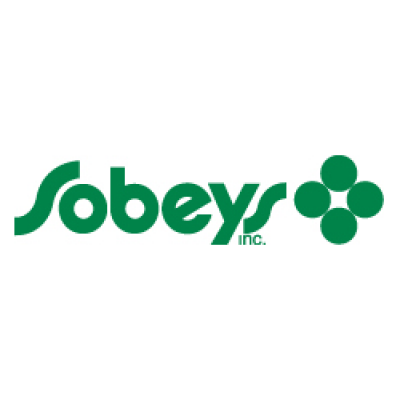 Software Developer
Sobeys Inc.
in Stellarton, NS
Requisition ID:
124322
Career Group:
Corporate Office Careers
Job Category:
Information Technology
Travel Requirements:
0 - 10%
Part Time or Full Time:
Full Time
Country:
Canada (CA)
Province:
Nova Scotia (CA-NS)
City:
Stellarton
Location:
Foord 1
Postal Code:
Our family of 127,000 employees and franchise affiliates share a collective passion for delivering exceptional shopping experiences and amazing food to all our customers. Our mission is to nurture the things that make life better - great experiences, families, communities, and our employees. We are a family nurturing families.
A proudly Canadian company, we started in a small town in Nova Scotia but we are now in communities of all sizes across this great country. With over 1500 stores in all 10 provinces, you may know us as Sobeys, Safeway, IGA, Foodland, FreshCo, Thrifty Foods, Lawton's Drug Stores or another of our great banners but we are all one extended family.
All career opportunities will be open a minimum of 5 business days from the date of posting.
Overview
Sobeys is full of exciting opportunities and we are always looking for bright new talent to join our team! We currently have a full-time opportunity for a Software Developer to join the Logistics Product Team in our Information Technology department.
What you'll get to do in this fast-paced role:
As a Software Developer at Sobeys you will:
Identify functional and technical solutions to meet requirements.
Ensure the development of detailed functional, technical and operational specifications for delivery of recommended solutions.
Translate user requirements into solution design for development and implementation of business technology solutions.
Conduct design and code reviews to ensure the solution delivered conforms to IT and team standards, and quality software delivery practices.
Provide accurate estimates from analysis and design specifications for yourself and other team members to work on.
Capture and define technical and operational requirements for solutions.
Ensure all documentation is created, up to date and correct before solution or changes are implemented into production as well as assist in the preparation and documentation of program specifications.
Code, test, and analyze software programs and applications. This includes researching, documenting, and modifying software and specifications throughout the system development life cycle.
Analyze and amend software to correct errors in a timely and accurate fashion and provide status reports where required.
Create unit test plans with detailed test cases, consistently write and test solutions without errors to estimate, and conforming to best practice.
Develop or support software application solutions in a project team/task-based environment.
Provide user, operational and system documentation for implementation.
Assist senior developers and business analysts in conceptualizing and development of new software programs and systems.
Support the management of the System Development Life Cycle for large-scale projects or multiple medium to small projects spanning multiple platforms or solutions consisting of complex conversions, integration and/or new development
Maintain industry knowledge on technology/business solutions and future trends
Responsible for the development and maintenance of IT application standards for design, development and support of IT solutions
What your resume will include and clearly outline:
Your Degree in Information Technology/Computer Science or equivalent
Experience with agile and lean methodologies
Your ability and experience effectively prioritizing and executing tasks in a high-pressure environment
Knowledge and interest in computer systems and the latest technologies
The ability to learn new technologies quickly
An analytical mind
The ability to communicate complex procedures to other colleagues
Commercial and business awareness
Must have goodcommunication skills- both written and verbal
Attention to detail and desire to probe further into data
Analytical ability to analyze project objectives and develop designs
Ability to be flexible and adaptable in learning and understanding new technologies
Ability to conduct research into software-related issues and products
Development experience in Informix-4GL, UNIX scripting languages, and SQL would be considered an asset.
Experience with Warehouse Management Software would be considered an asset
Experience in JIRA would be considered an asset
If you feel that this describes the kind of work you want to do, and you are excited about what Sobeys has to offer, then we look forward to reviewing your application. Please ensure that you take the time to ensure your profile shows us why you're the most qualified applicant for the role.
This is an outstanding opportunity to join a leading Canadian company with a clear vision and focus. We are only accepting online applications and welcome applications from all qualified people interested in this challenge.
This is an outstanding opportunity to join a leading Canadian company with a clear vision and focus. We are only accepting online applications and welcome applications from all qualified people interested in this challenge.
Sobeys offers our employees many valuable benefits such as:
Growing organization
Competitive salary
Pension Plan
Flexible health and dental benefits plan (eligible employees)
Ongoing Training & Development
Opportunity for internal mobility to other departments and/or promotions (for employees who are strong performers)
Sobeys is committed to accommodating applicants with disabilities throughout the hiring process and will work with applicants requesting accommodation at any stage of this process.
While all responses are appreciated only those being considered for interviews will be acknowledged.
We appreciate the interest from the Staffing industry however respectfully request no calls or unsolicited resumes from Agencies.