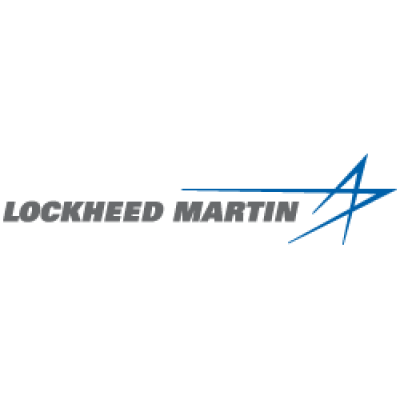 Platform Delivery IPT – Deputy Operations (Systems Engineer Staff)
Lockheed Martin Canada
in Halifax, NS
Specific Job Description
The candidate will be involved in the Canadian Surface Combatant (CSC) Program, providing leadership to the CSC Platform Delivery Team during the development of the CSC Warship Design. This is a Deputy Lead position which will require frequent interface with Customer and Sub-Contractor teams. This role is seen as not only being critical to the successful execution of the CSC Program, but the successful candidate will also play a significant role in helping shape relationships with the customer and sub-contractor teams during transition from Warship design to implementation/production in support of the CSC build program.
The candidate will function in a fast-paced multi-disciplined team environment, and support the Platform IPT Lead in all Platform Delivery IPT responsibilities including, but not limited to:
Perform as Deputy Operations to the Platform Delivery IPT Lead
Act as delegate for the Platform Delivery IPT Lead (in Canada), leading day-to-day operations and providing oversight and direction to the multi-disciplinary team.
Provide oversight and management of the Platform Delivery Team, consisting of 10-15 engineers.
Daily communication and coordination with the Glasgow Platform team.
May provide technical expertise and support to the Platform Delivery Team in Systems, Electrical, Marine Systems, Propulsion, Auxiliary Systems, IPMS/BCDS, Aviation, Hull & Outfit, Margins, Survivability, Munitions, Certification and/or Producibility, as applicable to the candidate's expertise.
Attend Irving Shipbuilding Inc (ISI), Warship Designer (BAE), and internal Lockheed Martin meetings as required.
Liaise with Platform Supply Chain teams to resolve technical and programmatic issues in support of the CSC Warship design.
Special assignments as required to support the success of the Platform Delivery Team.
Management and tracking of team day-to-day activities in Redmine.
Make decisions and provide guidance to the team to support priorities and program needs.
Support resolution of Platform-related issues and discrepancies with the customer.
Support Engineering Change Proposals, Basis of Estimates (BOEs), cost and schedule impact assessments, and business rhythm activities.
Maintenance of a high standard of professional excellence.
Support/implement initiatives to improve Team operations and efficiencies.
Share lessons learned with peers and co-workers across the organization.
Equal Opportunity Statement
Lockheed Martin Canada is an equal opportunity employer that values diversity in the workplace. We are committed to excellence in serving all customers, including people with disabilities, and we encourage feedback on the provision of these services.
Required skills, qualifications and experience
Degree in Electrical, Mechanical engineering, Marine Systems Engineering and/or Naval Architect
8-10 years combined technical and management experience in a naval engineering role or naval shipbuilding major program
Experience in Ship Platform or Combat systems design and integration
Demonstrated capability to perform well in difficult or ambiguous situations to meet milestones
Strong leadership skills
Strong relationship-building skills
Strong communication and writing skills
Aptitude for providing technical guidance and solving challenging problems
Works well individually or in a team environment
Ability to acquire North Atlantic Treaty Organization (NATO) Secret Security clearance.
Business Environment
Lockheed Martin Canada is the Canadian-based arm of Lockheed Martin Corporation, a global security and aerospace company employing 98,000 people worldwide, including nearly 1,000 Canadians. By applying innovative approaches of our highly skilled and experienced Canadian workforce, we have been Canada's trusted defence and aerospace partner for over 75 years. We operate major facilities in Ottawa, Montreal, Halifax, Calgary and Victoria and work on a wide range of major programs from advanced naval technology products and unmanned systems software to providing delivery and in-service support of the latest military aircraft to commercial engine repair and overhaul capabilities.