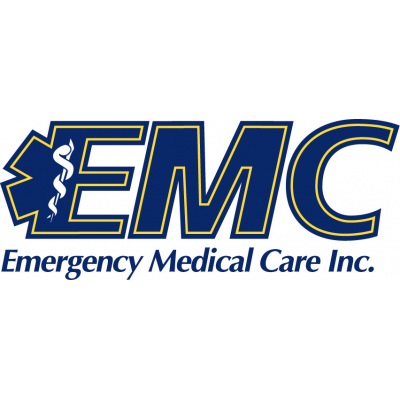 Communications Officers - Primary Care Paramedic & Advanced Care Paramedic
Emergency Medical Care Inc. (EMC)
in Dartmouth, NS
 Mulitple Casual Positions Available
Location: Dartmouth, Nova Scotia
Deadline to apply: June 30, 2021
Pre-screen - July 2021 
New Employee Orientation: TBD 
About Us:
Emergency Medical Care Inc. (EMC) is a wholly owned subsidiary of Medavie Health Services that manages and operates ground ambulance, air medical transport and the medical communications operations in Nova Scotia through a performance-based contract with the provincial government's Emergency Health Services (EHS) Operations division and the Department of Health and Wellness. As well, EMC operates TeleHealth 811 medical communications for Nova Scotia and Prince Edward Island for the Department of Health.
Emergency Health Services (EHS) Operations delivers a high-quality prehospital care program to Nova Scotians. We achieve this through our 1,400+ employees who work with us, including highly-trained paramedics, nurses, medical communications officers, and support employees.
Responsibilities
We access all communities in Nova Scotia in a timely and efficient manner with our fleet of more than 180 ambulances and support vehicles operating out of 60+ stations. We respond to 165,000+ calls annually across the province, which are actively managed through the EHS Operations Medical Communications Centre, the hub of all emergency (911) and non-emergency (hospital transfers) medical calls. 
The EHS Operations LifeFlight program provides even greater accessibility by responding to patients on scene or through inter-facility transports by our critical care team via helicopter, fixed wing, or ground ambulance.
In addition, paramedics in Nova Scotia participate in various programs both urban and rural such as community-based paramedic programs, collaborative emergency centres, and emergency preparedness and special operations, to name a few.
There are lots of opportunities waiting for you in Nova Scotia. Apply now to learn more about our service and available positions.
There are lots of opportunities waiting for you in Nova Scotia. Apply now to learn more about our service and available positions.
Qualifications
You must be a graduate of an accredited paramedic program and be eligible for registration with the College of Paramedics of Nova Scotia by the application deadline.
Below lists all requirements needed in your application:
 Active registration from the College of Paramedics of Nova Scotia (CPNS) Visit: www.cpns.ca for more information
A NS Class 4 Driver's License or equivalent that authorizes you to drive an ambulance (provide a copy of both front and back)
A copy of your five-year driving abstract dated within 90 days of application deadline
Criminal background check and vulnerable sector search dated within 90 days of application deadline
Proof of successful paramedic physical abilities testing (PC-PAT/OPPAT) that has been completed in the last 12 months
CEVOIII - online driving safety course. For more information: https://coachingsystems.com/product/cevo-3-ambulance-online
A copy of your CPR Level C certificate.
A copy of your Emergency Medical Dispatcher (EMD) certification and/or Public Safety Telecommunicator Course (APCO) certification (if applicable).
If successful, please note that you must be available to attend all mandatory training.
The pre-screening session will consist of the following:
Panel interview
Objectively Scored Clinical Evaluations (OSCE)
Driving Evaluation
CritiCall Aptitude Test, Typing Test, Provincial Mapping Test, Written Scenario and Customer Service Scenario),
If you are selected to attend the pre-screening process, you will be contacted by email and provided written detail of the following:
Location/address for pre-screening process
Time and Date
Required Documents
Work With Us
Our goal is to be a diverse workforce that is representative of the citizens we serve. We are committed to building an inclusive team that represents a variety of backgrounds, cultures, races, perspectives and skills. We encourage applications from all qualified candidates including women, persons of any sexual orientations and gender identities and/or expressions, Indigenous persons, African Canadians, other racialized groups, persons with disabilities. Candidates who identify as being from any of these groups are encouraged to voluntarily self-identify.