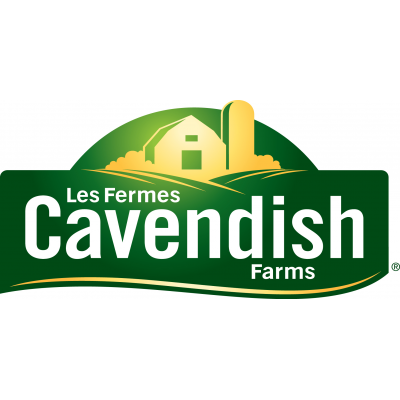 Research Technician
Cavendish Farms
in New Annan, PE
Research Technician Cavendish Farms is a leading producer of frozen food products for retail and foodservice markets throughout Canada, the United States, and around the world. We have state-of-the-art potato processing plants in Prince Edward Island, Lethbridge, Alberta, and Jamestown, North Dakota, and an appetizer plant in Wheatley, Ontario. Our Head office is in Dieppe, New Brunswick and has sales office locations in Toronto, Montreal, and Boston.
Reporting to the Director of Breeding, Seed Development and Research, the
Research Technician
needs to be analytical, detail-oriented and results-driven; a self-starter who can work well independently as well as in a team. This is a full-time, permanent position.
Key Responsibilities:
Perform field work including planting, maintaining and harvesting of plots for field trials; Operate small plot machinery, equipment and tools for field trials
Scouting, soil and tissue sampling and shipping;
Grading of processing and seed potatoes;
Management of potato storage;
Gather, interpret, and record research and data collection, data entry and basic statistical analysis;
Organize and maintain accurate and timely test results, files and records; ability to write a report;
Apply standard quality control procedures to assure accuracy of test results;
Operate, calibrate and perform routine maintenance on specialized farm, greenhouse or lab equipment;
Maintain supply inventory;
Prepare solutions, reagents, media or stains for prescribed tests;
Execute pilot projects/feasibility studies if required;
Conduct tests and experiments;
Operate and maintain computer and lab equipment
Successful Candidate will possess the following qualifications:
Associate degree or technical level with a Blue Seal Farm Technician or equivalent work experience.
Post-secondary education in Agricultural Sciences/Crop Production (e.x. B.Sc.,) is preferred.
Minimum two years of experience in agriculture or a related position is required
Must hold a valid driver's license;
Must be willing and able to obtain a PEI Pesticide Applicator's Certificate;
High level of integrity and accountability;
Excellent attention to detail;
Ability to work independently and as part of a team;
Ability to analyze and communicate information effectively and accurately;
Working knowledge of Microsoft Office programs, particularly Excel;
Comfortable working in an outdoor environment and performing physical labor (e.g. lifting up to 40 lbs.);
Experience working in a farming environment, operating agricultural equipment or machinery, experience with potato crops or other crops, availability to travel, flexibility to work on extended hours would be considered an asset.
Continuously looking for opportunities for improvement and has the ability to adapt to a fast paced, dynamic work environment.
Successful candidate will be expected to exhibit individual initiative, be technically proficient and accurate; effectively communicate in both written reports and oral presentations; initiate and ensure compliance with applicable safety procedures;
Work Address
- Cavendish Farms Research Centre 25533 RTE 2, New Annan, PEI.
Terms of Employment
- This is a Permanent Full-time Position in New Annan, PEI - 48 hours per week
Language of Work
- English
Salary
- $50,000 to $70,000
Benefits
- Full benefits package which includes medical, health and dental plan and a retirement plan.
To Apply for this Career Opportunity:
Please apply online or contact Isabel Pereira, Talent Acquisition Specialist, Pereira.Isabel@CavendishFarms.com
We appreciate your interest in our company! Only those candidates selected for an interview will be contacted.
To learn more about our products and services, click here.