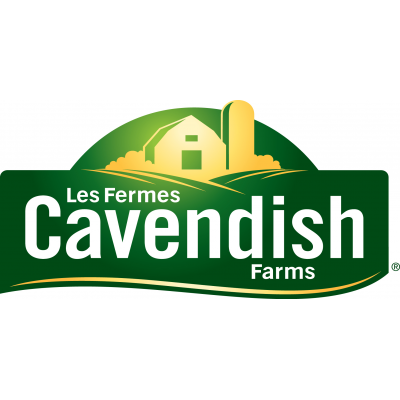 Field Research Agronomist
Cavendish Farms
in New Annan, PE
Field Research Agronomist
Reporting to the Director of Research, Plant Breeding Field Operations Manager, this position will be responsible for execution of all aspects of a field trial program including site selection, small plot operations such as: seeding, spraying, harvesting, rogueing, etc. Additionally, the Field Research Agronomist will be involved in notetaking, data entry and reporting. The person in this position will be supporting the field component of the existing and new research projects related to potato crop and plant breeding. This is a full-time permanent position for Cavendish Farms and is based out of our location at 281 Old Station Rd., New Annan, PEI.
ROLE RESPONSIBILITIES:
Assist with data collection related to research trial and grower field trials, including taking soil samples, making field assessments and other relevant data.
Assist with set up/implementation of field experiments
Supervision of field trials during the growing season, as necessary.
Establish and manage all resources necessary to successfully conduct field trials, including staffing, equipment procurement and maintenance, inventory management and field site selection.
Establish processing potato yield and trait evaluation trial sites at various locations across Eastern Canada.
Manage and execute all activities to deliver high quality data for both yield and trait evaluation trials for statistical analysis and selection.
Manage field locations from pre-seeding to post-harvest activities, including site selection, preparation, pest & stress diagnosis and management for potato agronomy and breeding.
Conduct trials in a way to follow all Quality Management Systems and Environmental, Health and Safety policies.
Assist with site development, management and evaluation of disease trials.
Monitor and evaluate other research trials associated with breeding program and run through third party cooperators.
Establish and maintain industry presence and ensure that Cavendish Farms is up to date on current potato industry activities by participating in meetings and establishing contacts with external parties.
Supervise assigned seasonal and/or contract employees.
KEY QUALIFICATIONS / EXPERIENCE REQUIRED:
B.Sc. Degree or relevant years of experience in Agronomy, Plant Science or a related field.
Excellent verbal and written communication skills. Ability to communicate effectively with all levels of the organization.
Experience and familiarity to operate research equipment.
Experience with field testing site selection to enable establishment of successful, uniform plots which meet plant breeding and trait screening objectives.
Knowledge of statistical analysis and experimental design principles.
Strong organizational and motivational skills, accurate record keeping, and attention to detail.
Competent in troubleshooting farm and small plot research equipment and resources.
Ability to work independently and as part of a larger team.
Demonstrated ability to educate and supervise temporary employees for successful trialing program.
Familiarity with basic genetics or potato breeding concepts.
Strong foundation in following SOPs. Able to develop SOPs and perform troubleshooting on procedures.
Must be able to work flexible hours as required.
Ability to work outside under various weather & field conditions.
Valid class 5 driver's license and driver's abstract required.
Ability to adapt to changes in routine to achieve objectives.
Strong computer skills with general utility software (spreadsheets, word processing)
Work experience in private industry would be considered an asset
WORKING CONDITIONS:
Position will require travel to sites throughout Eastern Canada for the purposes of planting and maintaining Cavendish Farms trials, along with visiting and note-taking at cooperator trials throughout Eastern Canada.
High comfort level with ambiguous situations and working in a time sensitive environment
Must be able to lift 20-50 lbs with or without accommodation.
Must be able to work in high temperature and humidity conditions periodically throughout the summer
Willing to obtain a pesticide applicator's license.
Position will require some domestic travel and eventually an international travel.
Candidates should be self-motivated and be able to work independently or as part of a team.
Work Address
- Cavendish Farms Research Centre 25533 RTE 2, New Annan, PEI.
Terms of Employment
- This is a Permanent Full-time Position in New Annan, PEI - 48 hours per week
Language of Work
- English
Salary
- $50,000 to $70,000
Benefits
- Full benefits package which includes medical, health and dental plan and a retirement plan.
To Apply for this Career Opportunity:
Please apply online or contact Isabel Pereira, Talent Acquisition Specialist, Pereira.Isabel@CavendishFarms.com
We appreciate your interest in our company! Only those candidates selected for an interview will be contacted.
To learn more about our products and services, click
here
.
Cavendish Farms is committed to the principle of equal opportunity in its employment practices and to providing an environment free from discrimination and harassment for all employees.