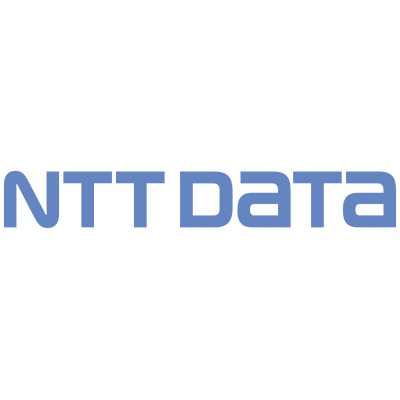 DevOps/Reliability Engineer
Req ID:
127642
NTT DATA Services strives to hire exceptional, innovative and passionate individuals who want to grow with us. If you want to be part of an inclusive, adaptable, and forward-thinking organization, apply now.
We are currently seeking a DevOps/Reliability Engineer to join our team in Montreal, Quebec (CA-QC), Canada (CA).
We are looking for DevOps/Site Reliability Engineer candidates that can help our teams to bridge the gap between development and IT staff. This role offers the opportunity to participate in activities that result in fewer software failures and shortened time between fixes, thus reducing the overall technical debt of the teams you will be interacting with.
Job Responsibilities Include:
You will need to have spent 50% of your time on and around production support, including the handling of user tickets, incident and problem management
You will identify and create automation to eliminate manual day-to-day support activities; scope and create automation for deployment, management and visibility of our services
Automate to drive efficiency by creating an autonomous system
Manage service reliability by managing risk
Define service level indicators (SLIs), objectives (SLOs) and agreements (SLAs)
Implement best practices for building successful monitoring and alerting systems
You will use your expertise to tune and push our systems beyond their normal limit
You will work closely with engineering/development teams to design, build and maintain systems and help them decide on products to use, schema design and query tuning
You will troubleshoot issues across the entire stack: hardware, software, application and network
You will mentor other SREs on standard methodology from monitoring and troubleshooting complex code and database issues
Represent the SRE organization in design reviews and operational readiness exercises for new and existing services
Participate in on-call rotation and conference calls with other specialists over different time zones
Basic Qualifications:
Bachelor's Degree/background in Computer Science
Experience in software development (automation experience is particularly valuable). Scripting languages such as Bash, Python, Ruby or compiled languages like C, C#, Java, Scala and Go are most relevant but others are acceptable. One higher-level language is desired.
Hands-on experience with enterprise tools like AppDynamic, Grafana, Splunk, Dynatrace
Three Tier support with DBs such as IMB, DB2, Sybase, Mongo, Green Plum, KDB
Professional ownership of issues
Deep understanding of operating system concepts such as process, memory allocation and the network stack; an understanding of how applications are affected by the above and the ability to debug.
Practical experience running large scale online systems is always an advantage
Awareness of and ability to reason about modern software and system architectures, including load balancing, queuing, caching, distributed systems failure modes, micro services, Cloud, etc.
Preferred Skills:
Knowledge of messaging layer: MQ / CPS / XML
Knowledge of SFTP/Comet
ServiceNow
Prior experience as a developer/support role in a large-scale financial firm
#INDFSINS
#L1-NAM
About NTT DATA Services
NTT DATA Services is a global business and IT services provider specializing in digital, cloud and automation across a comprehensive portfolio of consulting, applications, infrastructure and business process services. We are part of the NTT family of companies, a partner to 85 % of the Fortune 100.
NTT DATA Services is an equal opportunity employer and will consider all qualified applicants for employment without regard to race, gender, disability, age, veteran-status, sexual orientation, gender identity, or any other class protected by law.
Job Segment:
Consulting, Database, Developer, Computer Science, Java, Technology
Apply now "