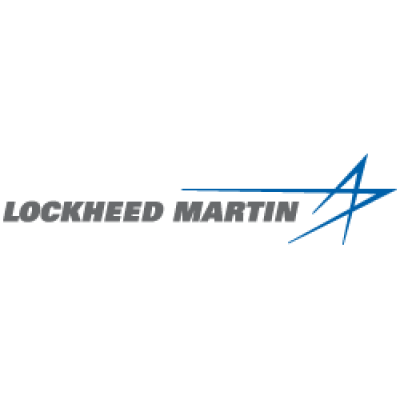 Human Factors Engineering Analyst
Lockheed Martin Canada
in Halifax, NS
Specific Job Description
The Naval Combat Systems program team spans across Lockheed Martin Canada Inc. (Lockheed Martin)'s main project sites (Kanata, Montreal, Dartmouth). Opportunities are available at all sites.
The candidate will be a key member of the Arctic/Offshore Patrol Ships (AOPS) Canadian Coast Guard Variant (CCGV) program by joining a multi-disciplined team environment. The candidate will be a responsible member of the Human Factors Engineering (HFE) team, working closely with the Ship Design Agent, customer, program team, and subcontractors to provide guidelines and recommendations on the location of equipment within HFE impacted rooms and related workstations.
The candidate will participate in engineering activities including but not limited to:
Support the review of Design Agent Subcontract Deliverables List artifacts in support of Mission, Function, Task Analysis (MFTA) activities
Support HFE workshops with the Ship Design Agent and the customer by preparing workshop material, conducting workshops, and analyzing workshop findings
Support the program team, subcontractors, and Ship Design Agent in clarifying guidelines and recommendations on the location of equipment within HFE impacted rooms and related workstations
Perform program requirement analyses
Perform MFTA activities to define operational requirements
Provide human systems expertise and support to the Ship Design Agent in the development of the Ship Design Package including:

Change Packages (includes the review and update of customer requirements, equipment lists, interface lists, and vendor furnished information)
Room Arrangement Layouts
Workstation Arrangement Layouts
HFE Analysis Report
Design Report
Subcontractor HFE Reports.

Support customer interactions while ensuring customer involvement and overall satisfaction
Travel for workshops and ship walk throughs as necessary
Support technical reviews and regular team status meetings
Support engineering planning and statusing
Participate in the development of Basis of Estimates (BOEs) and cost estimates.
Equal Opportunity Statement
Lockheed Martin Canada is an equal opportunity employer that values diversity in the workplace. We are committed to excellence in serving all customers, including people with disabilities, and we encourage feedback on the provision of these services.
Required skills, qualifications and experience
Bachelor's degree in an engineering or science discipline
5+ years of industry experience in leading HFE efforts
Experience in requirements analysis and requirements derivation; flexibility to adapt quickly to changing requirements
Experience working with various Human Factors and ergonomic standards and applying them to arrangement layout designs
Experience applying the MFTA methodology
Experience working with customers to discuss/review program requirements, missions and roles, task/operational needs, and resulting room and workstation designs
Excellent oral communication skills; comfortable interacting with and influencing stakeholders on the team
Communicate effectively with technical and non-technical members of the engineering/management staff and personnel assigned to related work
Strong technical writing skills
Have a high degree of initiative and autonomy
The ability to work effectively both in a team environment and independently as required
Aptitude for solving challenging problems in a team environment
Ability to adapt and perform in a dynamic environment
Ability to prioritize competing demands
Experience with systems, software, hardware engineering lifecycles.
Business Environment
Lockheed Martin Canada is the Canadian-based arm of Lockheed Martin Corporation, a global security and aerospace company employing 110,000 people worldwide, including more than 1,000 Canadians. By applying innovative approaches of our highly skilled and experienced Canadian workforce, we have been Canada's trusted defence and aerospace partner for over 80 years. We operate major facilities in Ottawa, Montreal, Halifax, Calgary and Victoria and work on a wide range of programs from advanced naval technology products and unmanned systems software to providing delivery and in-service support of the latest military aircraft to commercial engine repair and overhaul capabilities.This position is part of the Rotary and Mission Systems business area, where employees across Canada support engineering, systems integration, training, sustainment and in-service support programs for Canadian and international military customers across land, air and sea.