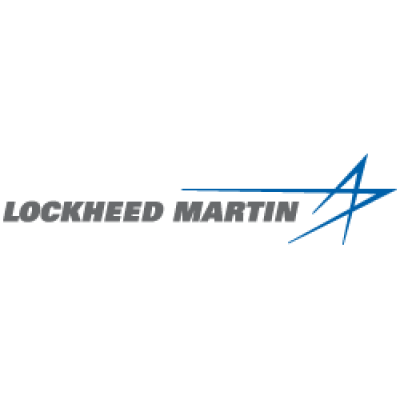 Ship Combat Systems Cable Management Integration Engineer
Lockheed Martin Canada
in Halifax, NS
Specific Job Description
The Ship Combat Systems Cable Management Integration Engineer is responsible for support to the design and integration of all Combat Systems Cabling works in support of the Canadian Surface Combatant (CSC) Combat System (CS) products into the platforms and working with the Design Agent (DA), the Shipyard and the customer to produce the associated all-ship Cable Management Design artifacts in preparation for ship production activity In addition, the Ship Combat Systems Cable Management Integration Engineer will support the Ship Integrated Product Team (IPT) team with common business rhythm activity associated with this effort
Close liaison with the DA is required which could include regular travel.The Ship Combat Systems Cable Management Integration Engineer may perform the following duties:
Support the Ship IPT with review of DA Sub-Contract Deliverables List artifacts in support of Combat Systems Cable Management Ship design and integration activity
Support both platform and combat systems program working groups
Provide technical expertise and support to the Ship DA in the development of the Combat Systems ship Design Package including:
Cable Management Database
Combat Systems integration to DA CIMPIC/CLOUDIS Ship Design Cable routing/cable planning Tools sets
Cable Management deconfliction activity in support of efficiencies cable plant routing
Cable Plant Emission Security (EMSEC)/TEMPEST Ship Design and integration activity.
Combat Systems Cable Management Technical Documentation and Drawing Development
Customer engagement with respect to Combat Systems Cable Management artifacts along with direct interface/work with design agents, shipyard and Royal Canadian Navy (RCN) customer
Cable and Connector procurement management in support of Connector kitting and preparations works.
Support customer teams in Design for Build preparatory activity
Support Ship Classification and Certification Activity
Develop of Combat Systems Cable Management Technical Data Packages (TDPs) metrics to support Cable Management metrics to support/track performance
Sub-Contractor Cable Management technical documentation reviews in support of ship design deliverables:

Cable Management Plan
Main Cable Plant routing
Casualty Power Arrangements
Ship Electrical Plant
Electrical Systems One-line diagrams
Tempest Control Plan
Ship Design technical performance management
Participate in the development of the following products:

Basis of Estimates (BOEs) and cost estimates.

Close liaison with the DA is required which could include regular travel.
Equal Opportunity Statement
Lockheed Martin Canada is an equal opportunity employer that values diversity in the workplace. We are committed to excellence in serving all customers, including people with disabilities, and we encourage feedback on the provision of these services.
Required skills, qualifications and experience
Degree in Electrical, Mechanical engineering, Marine Engineering and/or Naval Architect
At least 8-10 years of experience in an Naval Platform or Combat Systems Engineering role
Experience with ship platform and combat systems design and analysis (Hull/Structural, Electrical/Electronic, Mechanical, Transverse Engineering)
Experience in ship Cable Management and cable/connector design
Experience in ship design/engineering in relation to survivability
Experience with Classification Society rules/regulations
5-10 years of experience in a naval engineering or naval shipbuilding environment
Experience in ship general arrangements, space arrangements and outfitting, using 2D or 3D AutoCAD or other CAD software
Strong communication skills
Strong computer skills
Ability to prioritize competing demands.
Business Environment
Lockheed Martin Canada is the Canadian-based arm of Lockheed Martin Corporation, a global security and aerospace company employing 98,000 people worldwide, including nearly 1,000 Canadians. By applying innovative approaches of our highly skilled and experienced Canadian workforce, we have been Canada's trusted defence and aerospace partner for over 75 years. We operate major facilities in Ottawa, Montreal, Halifax, Calgary and Victoria and work on a wide range of major programs from advanced naval technology products and unmanned systems software to providing delivery and in-service support of the latest military aircraft to commercial engine repair and overhaul capabilities.