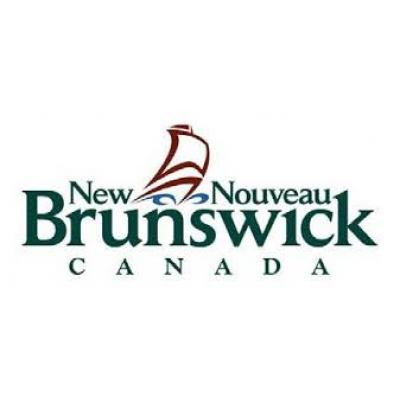 PB 8 Director of Budgets and Expenditure Monitoring
Department of Finance and Treasury Board
in Fredericton, NB
Department of Finance and Treasury Board
PB 8 Director of Budgets and Expenditure Monitoring
Open Competition
The Department of Finance and Treasury Board is seeking an individual to join the Budgets and Financial Management Division as the Director of Budgets and Expenditure Monitoring working in Fredericton. The Budget and Expenditure Monitoring Branch plays a key role in developing expenditure budgets and implementing multi-year expenditure plans in keeping with the stated fiscal objectives of the government by providing financial leadership and expert advice to senior executives, departmental directors, managers, and staff and to several high profile and diverse client departments including the Office of the Premier and the Executive Council Office.
As the leader of the Budgets and Expenditure Monitoring team, the successful candidate will be responsible for the preparation of the province's annual Capital and Main Estimates, providing analysis and advice to senior officials with respect to budget preparation, reporting, forecasting, and monitoring major program expenditure areas across government. They will help oversee Government's approach in evaluating and monitoring government investments to external organizations in a consistent and structured manner. The successful candidate will be responsible for providing oversight and direction to a team of financial analysts, participation in the presentation to Treasury Board Committee on the Capital and Ordinary Budget processes and for briefings to the Minister(s) and Deputy Minister(s).
Candidates must also be agile, outcomes-focused, highly motivated, and positive-thinking.
ESSENTIAL QUALIFICATIONS: University degree in Business Administration or Commerce and a recognized accounting designation. A minimum of 8 years of related work experience in the financial industry is required. An equivalent combination of education, training and experience may be considered.
Strong interpersonal and communication skills in dealing with many different individuals at various levels and excellent judgement and ability to assess complex situations is also required.
Written and spoken competence in English is required. Please state your language capability.
Applicants must clearly demonstrate the essential qualifications to be given further consideration. Please ensure that preferred language for assessment is identified on your resume.
ASSET QUALIFICATIONS: Preference may be given to candidates who demonstrate experience and/or certification in one or more of the following:
Report writing
Risk identification and mitigation
Ability to assess, interpret and provide recommendations on complex financial transactions
Commercial lending
Subject to the response to this competition, candidates may be required to demonstrate on their application one or more of the qualifications in addition to the essential qualifications in order to be given further consideration.
BEHAVIOURAL COMPETENCIES: The successful candidate will possess the following behavioural competencies:
Coaching and Team Development
Organizational Awareness
Organizational Commitment
Relationship / Network Building
Results Orientation
Strategic Thinking
TECHNICAL COMPTENCIES: The successful candidate will possess the following technical competencies:
Human Resource Management
Knowledge of the Department(s) Fiscal Environment
Knowledge of Accounting and Financial Principles
Knowledge of Applicable Legislation and the Departments Policies and Procedures
Planning and Organizing Skills
Résumés should be in chronological order specifying education and employment in months and years including part-time and full-time employment.
Salary: From $95,394 to $107,432 annually.
What can GNB offer you?
The opportunity to have a truly profound positive impact
Comprehensive benefits package and the Public Service Shared Risk Pension Plan
Opportunities for career growth, professional development and training
Free access to Employee and Family Assistance Program (EFAP) and services
1 paid Volunteer Day per year to give back to your community 
Paid Vacation Benefits
Providing a safe workplace for all. Your health & safety are important to us. GNB has implemented preventative measures across the organization to ensure your health & Safety.
We encourage applicants to apply on-line or by mail at the following address by April 21, 2021 indicating competition number: 21-FTB-20 This competition may be used to fill future vacancies at the same level.
Human Resources Services
Phone: (506) 440-3544
We thank all those who apply however only those selected for further consideration will be contacted.
Candidates registered with the Equal Employment Opportunity Program and veterans, who demonstrate they are among the most qualified, shall be given preference at the time of appointment.
We promote a scent-reduced environment.
We are an Equal Opportunity Employer.
The New Brunswick Public Service: Improving the lives of New Brunswickers every day!