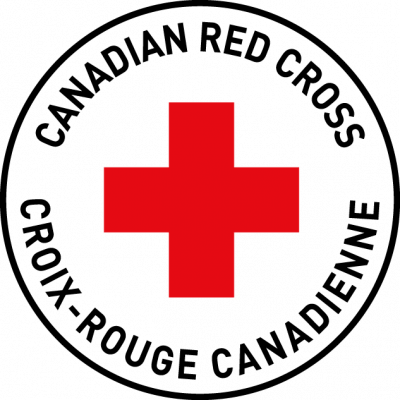 Ressources humaines - Partenaire commercial
Canadian Red Cross
in Ottawa, ON
Cet affichage est seulement disponible en anglais comme le poste est basé à l'extérieur du Québec et ne nécessite pas la maîtrise du Français.
The Canadian Red Cross Society, a not for profit, humanitarian organization dedicated to helping the most vulnerable in Canada and throughout the world, is currently seeking a Provincial People Services Response (PS) Business Partner to support our emergency relief and COVID19 response teams.
Contract position
Reporting to the Senior Business Partner, the Provincial PS Response Business Partner will provide strategic and tactical leadership within the Provincial Response Coordination Team as well as assume responsibility for the functional planning, workforce planning, and overall quality and risk management of the services provided by the PS Response team in accordance with Canadian Red Cross established policies and procedures, relevant legislation and government guidelines.
The incumbent of this position will be assigned to manage and lead the work of a People Services (PS) functional team and will possess the necessary skills and competencies to provide effective strategic and operational leadership. The primary purpose of this role is to focus on the strategic elements and oversight of workforce needs and requirements during an active response operation.
Additionally, the Provincial PS Response Business Partner will work to ensure the success of the matrix model, agility of the organization, delivering against the One Red Cross vision and interoperability, and ensure robust risk management and personal wellbeing. This role is part of the Emergency Response roster and will participate in emergency response activities, including being on call and potentially deploying to support emergency operations virtually or on site.
Who you are:

You are a trusted advisor for Managers and Supervisors and support in building high performance teams.

You are adaptive - you successfully navigate the unexpected, respond to changing needs and apply lessons learned. You can also shift gears from complex strategy discussions to rolling up your sleeves to get things done.

You are a relationship builder - you will develop relationships with your client groups to become a trusted advisor.

You are HR Savvy - you understand People Services from a legislative, human rights and client group perspective.

You are a strong communicator - you are able to adapt your communication style to work collaboratively with stakeholders at all levels of an organization.

You work well within a team - you are respectful, approachable, reliable and build strong relationships within a team.

You are calm during a crisis - you don't allow emotions to get in the way, don't take things personal, stay positive, respond decisively and take accountability.

You will enjoy:Culture:
an organization that is guided by our fundamental principles of humanity, impartiality, neutrality, independence, voluntary service, unity and universality.
Opportunity:
to work with the employees, volunteers and partners in the emergency management field, in an environment that promotes continuous learning, creativity and collaboration.
Meaningful Work:
you support a workforce that is focused on helping those in need. You directly impact workforce engagement and experience, facilitating a positive, healthy work environment for personnel to thrive and carry out our humanitarian mission.
Team Collaboration:
a talented team of HR professionals who support each others' efforts, learning and growth.
In this role you will:
Partner with operational leaders to ensure the workforce requirements are in place to meet the services delivery expectations of the response operation in a safe and effective manner.

Ensure workforce planning and scheduling is occurring to meet the operational needs

As required, provide additional coaching and advice to managers and employees on PS matters including the interpretation of the human resource processes and policies, staffing/hiring, employee/volunteer relations, performance management, talent management, compensation, culture, and change management

Provides direction and guidance in follow up to incidents in alignment to the incident protocols

Is a member of Protection Team as it relates to incidents that involve or impact personnel

During times of response, provide daily briefings to the leadership team and act as a liaison between leadership and the PS Response Teams

Lead, mentor and responsible for PS Field Operation Team Leads and their teams (PS Responders / Assistants) with regards to their ongoing activities, ensuring quality support to the operational workforce.

Ensure the appropriate set up and coordination of PS Response Teams, including the necessary equipment, tools and supplies are in place

Manage assigned PS response budget including temporary hires, training costs and travel expenses

Works with the specialist teams and people relations to plan and prioritize workload within the People Services team and identify areas of overlap or opportunities for synergies across operations

Directly, or through the PS Response Teams, responsible for the tracking of trends and metrics and submission of reports as required

Observe and educate others on routine precautions to ensure occupational health and safety standards in partnership with OH&S Advisors.

Participates in disaster planning, preparation, response, and debriefing, acting as a trusted advisor in the process

Promote and contribute to a healthy and safe working environment

Perform other duties, as required.

We're looking for:
College diploma or university degree in in Human Resources, Volunteer Management or business with a minimum of three (3) to six (6) years experience in HR, VR or customer service role, or an equivalent combination of education and experience. Human Resources designation (CPHR, CHRL, CHRP or equivalent) preferred.

Experience in an emergency environment, and/or knowledge of Red Cross role in emergency response, relief and recovery, an asset

Demonstrated ability to lead a diverse team including virtual supervision and effective delegation

Professionalism, creditability, and exceptional interpersonal skills and experience working collaboratively within a team and with the ability to establish and manage productive internal and external relationships at all levels of the organization

Experience working in a complex matrix environment, with a diverse group of stakeholders

Demonstrated skills in developing and implementing a range of workforce strategies and programs related to business needs (workforce planning, budget preparation, workforce development, performance management, etc.)

Strong process and change management skills, combined with outstanding communication skills, confidence, and humility

Bilingual (English and French) proficiency is preferred, fluency in English is required

Strong computer skills in MS Office Suite, applicant tracking, and time and attendance systems

Superior organization and time management skills

This position requires a satisfactory Criminal Records Check required and satisfactory vulnerable sector check or a satisfactory Enhanced Police Information Check (EPIC)

Working Conditions:
The majority of the work is performed in a virtual home office environment; therefore, the candidate must have reliable access to a computer, the internet, and a phone.

Must be adaptable and have the ability to respond in local community and outside their community when responses are active.

Able to work non-traditional hours (daytime, evenings and weekends) and respond to emergency/disaster related requests

On site response work is performed in an adapted response environment which is moderately clean and comfortable.

If working in a response site, health and safety considerations will be outlined prior to the assignment.

How to apply
Please submit your application here. This position will be posted until filled
The Canadian Red Cross is committed to gender equality and social inclusion in our workplace. All qualified applications will receive consideration without regard to sex, gender identity, gender expression, sexual orientation, race, ethnic origin, color, religion, nationality, disability, age, or any other characteristic protected by applicable law. We encourage all qualified persons to apply particularly Indigenous peoples, persons with disabilities, ethnic minorities, visible minorities, and others who share our values and contribute to fostering an inclusive and diverse workplace.
Please notify us as soon as possible of any adaptive measures you might require at any stage of the recruitment process.