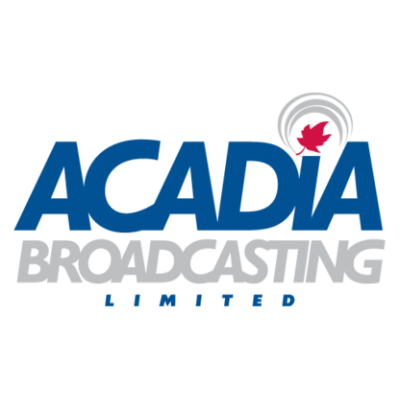 Broadcast Technician
Acadia Broadcasting Limited
in Thunder Bay, ON
Acadia Broadcasting Limited is a growing radio broadcaster with radio stations in Atlantic Canada and Northwestern Ontario. In each of our markets, our Company focuses on being the community's local voice for entertainment, news, and events.
We have an exciting full-time opportunity for an Broadcast Technician to join Acadia Broadcasting Limited's team in Northwestern Ontario. The Broadcast Technician is an integral part of the smooth operation of our radio stations, by ensuring continual on-air transmission through maintaining all equipment and remote sites to the highest standard. They would be responsible for supervising and participating in the installation of new equipment/sites or upgrades to existing facilities.
This Position reports to the Station Managers and is responsible for overseeing all technical aspects for each department within the station. They would be responsible for proper installation, maintenance, and training for equipment. Activities would include:
Perform and document the installation, maintenance, and repair of all broadcast equipment at the studios and transmitter sites.
Work with the ABL Engineering and IT team to understand and develop corporate standards for the integration of broadcast equipment in the facilities.
Actively pursue a regular maintenance schedule for all equipment.
Follow ABL guides, standards and policies for installation, maintenance and security for all equipment.
Responsible for equipment warranties and contracts.
Ensuring that all remote equipment is maintained in proper order and any technical requirements for remotes are met.
Assist employees with learning the operation of new and existing equipment as required (hardware and software).
Schedule maintenance for standby power generators, HVAC systems and towers as required.
Ensure regular scheduled maintenance is conducted on facilities and company vehicles.
Responsible for ensuring a safe work environment. Must be vigilant regarding any safety issues and address them as required.
Report to the Station Managers as required and on a monthly basis in writing on any Engineering issues.
Manage the Engineering Departments budgets throughout the year as well as longer term Capital Budget planning and report on variances.
Check logger daily to ensure proper operation.
Daily visual inspection of studios and offices to ensure that operations are running smoothly and to identify and rectify in advance any potential problems.
There may be times when you are asked to perform duties outside your normal routine, based on your capabilities and experience.
Requirements:
Candidates should hold a diploma from a recognized post-secondary technical school or equivalent training + experience with emphasis on audio and RF training.
Minimum 3 years' experience as a broadcast engineer/technician.
Must have a valid driver's license with a clean driving record.
Expertise with RF systems including maintenance of FM broadcast transmitters.
Expertise with analog, digital and IP audio standards, wiring practices and systems.
Knowledge of IP networking, wiring practices and troubleshooting.
A working knowledge of Wheatstone IP audio systems, Wide Orbit AFR and traffic/scheduling systems would be an asset.
Candidates should have a thorough understanding of, and experience with, Windows operating systems and networking, Microsoft Office, Broadcast Automation, Scheduling and Traffic Systems.
Must have good communication skills and conduct self in professional manner.
Must have excellent problem-solving ability and able to apply this under pressure.
Must have good organizational skills.
Must be diplomatic and decisive during time sensitive situations.
Integrity (Chief Engineer has access to most of the sensitive information in the workplace).
Ability to work and achieve results with minimum supervision.
Project Planning for both regular maintenance and new projects.
Prioritize tasking, maintenance, and budgetary issues.
We strive to be the best radio station in every market we serve through quality local programming, achieving positive results for advertisers, and rewarding employee excellence.
If you are interested in this opportunity, please apply with a resume and cover letter.
Acadia Broadcasting Limited is an equal opportunity employer and value diversity at our company. We do not discriminate on the basis of race, religion, colour, national origin, gender, sexual orientation, age, marital status, veteran status, or disability status.