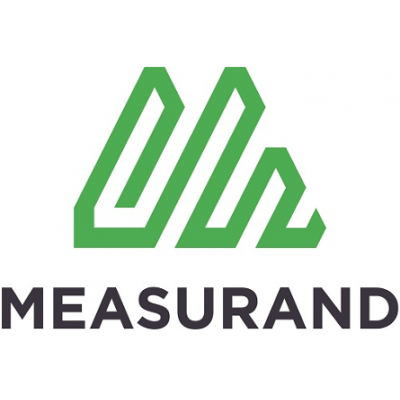 RD Engineer
Measurand
in Fredericton, NB
Measurand Inc. designs and manufactures ShapeArray™, a 3D shape-sensing automated instrument that measures deformation in slopes, tunnels, dams, and other civil structures. With over 80,000 m of ShapeArray™ instruments installed worldwide, Measurand™ is the world-leading, industry-standard for real-time 3D land and structural deformation monitoring.
Measurand™ is looking for an engineer to help with designing new mathematical models and equations to translate analog and digital sensor data into 3D shapes. Reporting directly to the Director of Research, you will be supporting Measurand™ in following a robust process that continues to advance and meet the industry standard. This role is responsible for communicating with technical staff and our platform partners and ensuring alignment between company research, testing and the larger organizational strategic objectives.
Job responsibilities:
Develop mechanical architectures used in products by studying customer requirements; researching and testing prototype assemblies; and soliciting observations from product designers.
Evaluate mechanical architectures by designing mechanical rapid prototypes, conducting research on, and applying principles of mechanics, thermodynamics, materials strength, compatibility and corrosion.
Confirm architecture capabilities by developing testing methods, supervising tests and interpreting the results of testing.
Develop and create mathematical models and physical prototypes to help predict behaviour of architecture under different loads, temperatures and constraints.
Prepare prototype reports summarizing information and trends from internal and external test results.
Do project management for external testing, including RFP preparation, data review, and reporting.
Provide mechanical/CAD drawings as input to Product Development.
Responsible for coordinating lab work with the rest of the Engineering team and creating appropriate test procedures.
Required skills and experience:
Bachelor's Degree in Mechanical or Electrical Engineering and Professional Engineering Designation (PEng)
5 plus years' experience working in an industrial or manufacturing setting preferred
Experience working with physical and computer models to explain reactions to loads based on material tests, confining systems, and temperature.
Experience in mechanical design (conceptual as well as CAD or SolidWorks).
Experience working as part of a multi-discipline team.
Experience working with electrical sensors is an asset.
Experience preparing test procedures, documentation, and test reports
Excellent written and verbal communication skills as well as the ability to communicate mechanical knowledge and results in a clear and concise manner across all functions
Willingness to learn new skills on the job
Strong theoretical, problem solving and critical thinking skills
Drive for learning and sharing new ways of tackling existing problems
Measurand is committed to providing a safe and inclusive workplace where employees are empowered to design, manufacture, and deliver the highest quality shape monitoring products.
This position is required to be on-site in our Fredericton Measurand location. Periodic weekend or evening work is expected.
Measurand offers an environment to people who are confident, adaptable, and focused on building lasting relationships. We offer a very competitive compensation package and comprehensive benefits.
To apply, submit your resume and cover letter to Marcia Everett, Human Resource Manager by email to careers@measurand.com with "RD Engineer" in the subject line.
Thank you for your interest. While we appreciate the interest of all applicants, only those selected for a screening interview will be contacted.