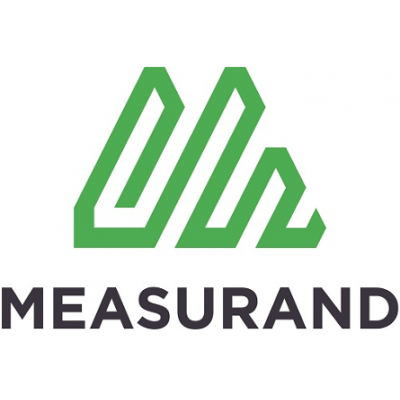 Assistant Controller
Measurand
in Fredericton, NB
Measurand, a company that works quickly to set the world-standard in geotechnical instrumentation, is seeking an Assistant Controller. Measurand and their partner, RST Instruments, have a global network of 22 distributors and sell their products to over 40 countries.
Reporting directly to the VP Finance, the Assistant Controller will assist in all aspects of financial management, including corporate accounting, regulatory and financial reporting, budget and forecast preparation and development of internal control policies and procedures.
Primary Responsibilities
Assist in the preparation of the budget and financial forecasts
Manage the monthend close process and prepare timely monthly financial statements for consolidation with partner companies
Perform year-end close processes
Prepare information for external auditors/reviewers
Assist with working capital and cash flow management
Assist in ensuring proper inventory and capital asset controls
Ensure suppliers are paid on a timely basis
Ensure credit card reconciliations are performed monthly
Calculate and issue financial and operating metrics and the variable compensation calculation
Issue statements of account and follow up with clients relating to payment
Research technical accounting issues for compliance
Assist in applying to new government funding opportunities and submit claims
Comply with local, provincial, federal and international government reporting requirements and tax filings
Complete Statistics Canada surveys
Develop and document business processes and accounting policies to maintain and strengthen internal controls
Filing and other duties, as necessary
Qualifications & Skills Required
Bachelor's degree in business, economics, finance or accounting and working towards a CPA designation
2-5 years of overall combined accounting and finance experience
Experience working in manufacturing and/or performing payroll functions is an asset
Experience with Enterprise Resource Planning (SAP, Epicor, etc.) software preferred
Experience with general ledger functions, month-end/year-end close process and creating financial statements
Proven problem-solving abilities
Ability to build and maintain relationships with internal team, partners and external stakeholders
Ability to effectively communicate financial information with team members and work across all company departments
Measurand is committed to providing a safe and inclusive workplace where employees are empowered to design, manufacture, and deliver the highest quality shape monitoring products.
This position is required to be on-site in our Fredericton Measurand location. Periodic weekend or evening work is expected.
Measurand offers an environment to people who are confident, adaptable, and focused on building lasting relationships. We offer a very competitive compensation package and comprehensive benefits.
To apply, submit your resume and cover letter to Marcia Everett, Human Resource Manager by email to careers@measurand.com with "Assistant Controller" in the subject line.
Thank you for your interest. While we appreciate the interest of all applicants, only those selected for a screening interview will be contacted.