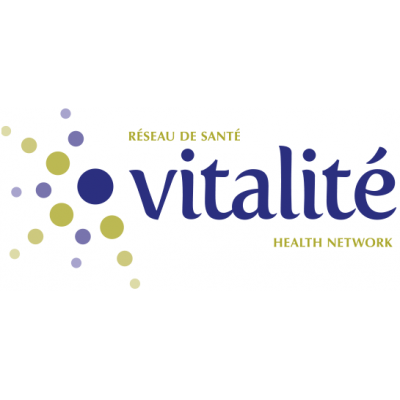 Senior Research Coordinator
Vitalité - Zone 1 - Beauséjour
in Moncton, NB
Posted:
18 Mar 2021
Competition #:
1-13523 EXT
Salary:
$57,096 to $79,742
NOTE:
Applicants must attach a resume to their application.
BARGAINING UNIT: Management and Non-bargaining
ZONE: Zone 1 - Beauséjour
FACILITY: Dr-Georges-L.-Dumont University Hospital Centre
DEPARTMENT: Research and Training
CLASSIFICATION: Senior Research Coordinator
STATUS: Permanent full-time
FTE: 1.0
ANTICIPATED START DATE: April 2021
HOURS OF WORK:
8-hour shifts - Monday to Friday
Work schedule may be changed to meet operational needs.
JOB SUMMARY:
Under the supervision of the Assistant Regional Director of Research and Scientific Development, the Senior Research Coordinator plays a management and coordination role at the senior level in the implementation of all methodological research activities within Vitalité Health Network. This person coordinates and develops the research activities of interdisciplinary teams and acts as a mentor (supervision and training) for research unit coordinators of the methodological unit of the Regional Office of Research Services. This person brings scientific rigor to the Network's research projects and manages these. This person develops innovative research initiatives and conducts the scientific supervision of initiatives by clinician-researchers.
The Senior Research Coordinator works to develop processes and policies related to the sector. This person is involved in the ethics submission process for research projects and works closely with the Chair of the Research Ethics Board. This person works with management, as needed, to develop major initiatives in the research area but also in the organizational area. This person also develops the research aspect in the strategic planning of some specific clinical areas, such as pediatrics .
REQUIREMENTS:
Master's of science in nursing, health sciences, public health or related discipline;
At least 10 years' experience in the health research field within a university setting, research institution or hospital setting;
Experience coordinating research projects;
Expertise writing research applications;
Expertise in scientific writing and publishing;
Expertise coordinating and developing research projects;
Expertise reviewing research protocols;
Expertise mentoring and managing staff (team and students);
Expertise processing and analyzing data;
Expertise communicating knowledge;
Expertise in evaluative research and program evaluation would be an asset;
Expertise in scientific writing and review;
Expertise in the scientific method and research;
Critical-thinking skills;
Scientific rigor;
In-depth understanding of the scientific method and research;
Excellent judgment;
Computer skills:
Excellent interpersonal and problem-solving skills;
Tact and discretion;
Ability to work in a fast-paced environment;
Resourcefulness (proactiveness);
Strong analytical and organizational skills;
Outstanding communication skills (oral and written) in both official languages;
Attention to detail;
Skills using Microsoft Office Suite;
Ability to work independently and as part of a team;
Physical ability to perform the assigned work;
Good work history (performance and attendance);
Adherence to professional ethical principles, to the Network's management philosophy and to organizational values;
Experience with computers (MS Office);
Compliance with the rules of confidentiality set by Vitalité Health Network.
Written and spoken competence in French and English are required.
NOTE:
1. Position to be reviewed by the Part III Classification Committee.
The above requirements may be verified through oral, written or practical tests during the selection process.
Should there be no fully qualified applicants, this position will not necessarily be reposted. If you wish to be considered for this position and meet most of the requirements, you are encouraged to apply at this time.
The employer reserves the right to shorten or extend temporary assignments for operational reasons.
We thank all applicants. However, only those selected will be contacted.