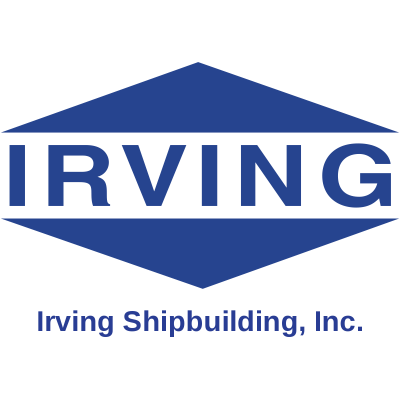 Welders
Irving Shipbuilding
in Shelburne, NS
WELDERS
Shelburne Ship Repair, a division of Irving Shipbuilding Inc., located at 29 Hero Road, Shelburne, Nova Scotia, B0T 1W0, is part of the J.D. Irving Group of companies and is in the business of repairing & maintaining vessels.
Shelburne Ship Repair is actively engaged in the repair & maintenance of DND & CCG vessels, as well as commercial vessels on the South West Shore of Nova Scotia.
The company's commitment to health, safety and care for its employees and the environment is an integral part of its business.
Shelburne Ship Repair is seeking
Welders (Red Seal or Journeyperson)
for current and future opportunities.
We encourage applications from qualified African Nova Scotians, racially visible persons, women (applying for non-traditional positions), persons with disabilities, Aboriginal persons and persons of the LGBTQ community. ISI encourages applicants to self-identify in the cover letter/resume portion of your application. Irving Shipbuilding Inc. is committed to the principle of equal opportunity in its employment practices and to providing an environment where all employees feel supported and valued.
Welders are responsible to operate manual or semi-automatic welding equipment to weld metal segments using processes such as Shielded Metal Arc Welding (SMAW), Flux Core Arc Welding (FCAW), pre-heating, tack welding, flame/plasma cutting, pressure welding and heat tracing.
Qualifications:
Completion of college/CEGEP/vocational
Welder Trade Certification
4 Positions SMAW (current ticket)
4 Positions FCAW (current ticket)
Aluminum and pipe - stainless steel and copper nickel
WHMIS Certificate
KEY REQUIREMENTS:
You must be eligible to work in Canada to apply for this job
A pre-employment physical is required
A background check will be performed by the Employer
Physical effort & work conditions:
Candidates will be required to wear respiratory protective equipment and must comply with all safety regulations regarding the proper fit and use of this personal protective equipment
Candidates will be required to work at heights from ladders, scaffolding, and platforms; stand, stoop, bend, kneel, climb, and work in confined spaces, inclement weather and support extended hours and overtime as business needs dictate. Work may be performed indoors and outdoors. You will frequently handle, lift, carry, and set up parts and equipment that weigh up to fifty (50lbs) pounds. Occasionally, you may be required to lift and carry items that weigh over fifty (50lbs) pounds
All successful applicants must meet requirements for Canadian Controlled Goods Program (CGP), Canadian Government Security clearance, and U.S. International Traffic in Arms Regulations (ITAR).
Key Responsibilities:
Read and interpret blueprints or welding process specifications
Work in a construction, maintenance/repair, new fabrication environment
Perform SMAW in all positions
Perform FCAW in all positions
Select the proper weld filler material
Operate manual or semi-automatic welding equipment, semi-automatic flame-cutting equipment
Operator air arc cutting equipment (carbon arc cutting)
Set-up SMAW and FCAW equipment for welding
What We Offer:
Irving Shipbuilding is proud to offer a competitive salary and benefits package, including but not limited to medical, dental, and vision
To Apply for this Career Opportunity:
Please complete the online application form.
An up-to-date resume of past experience and education is required.
All applications will be reviewed by our team at Shelburne Ship Repair. If the team sees a potential opportunity (current or future) that matches your skills and experience, you will be contacted to discuss your qualifications for a position within Irving Shipbuilding at the Shelburne Ship Repair facility
We thank all candidates for their interest, however, only those selected for interviews will be contacted.
To learn more about our products and services, click
here
.
Irving Shipbuilding Inc. is committed to the principle of equal opportunity in its employment practices and to providing an environment free from discrimination and harassment for all employees.
We do not accept unsolicited resumes from search firms or employment agencies, and we are not responsible for any fees related to unsolicited resumes.