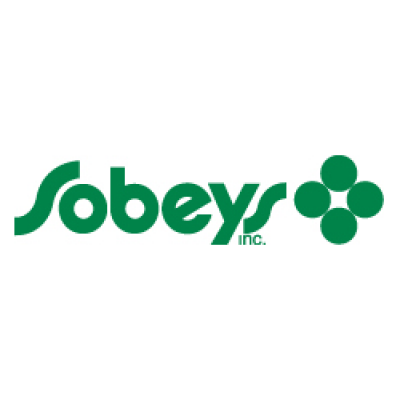 Lead, ERP project (Temporary 2 years) #JoinOurFamily
Sobeys Inc.
in Dartmouth, NS
Requisition ID:
146063
Career Group:
Corporate Office Careers
Job Category:
National Pharmacy
Travel Requirements:
0 - 10%
Part Time or Full Time:
Full Time
Country:
Canada (CA)
Province:
Nova Scotia (CA-NS)
City:
Dartmouth
Location:
Dartmouth Office
Postal Code:
Our family of 127,000 employees and franchise affiliates share a collective passion for delivering exceptional shopping experiences and amazing food to all our customers. Our mission is to nurture the things that make life better - great experiences, families, communities, and our employees. We are a family nurturing families.
A proudly Canadian company, we started in a small town in Nova Scotia but we are now in communities of all sizes across this great country. With over 1500 stores in all 10 provinces, you may know us as Sobeys, Safeway, IGA, Foodland, FreshCo, Thrifty Foods, Lawton's Drug Stores or another of our great banners but we are all one extended family.
All career opportunities will be open a minimum of 5 business days from the date of posting.
Overview Job Description
The ERP Project Lead plans, executes, and finalizes projects according to strict deadlines and within budget. Project Management
Responsible to manage the SAP S4 implementation and harmonization for our Lawtons group of stores in Atlantic Canada.
Accountable for the successful execution of an ERP (Enterprise Resource Planning) system for our Lawtons stores.
Define project objectives and oversees quality control throughout the project life cycle.
Lead, plan, develop, implement and monitor comprehensive project plans for execution, consistent with corporate strategic objectives and financial goals.
Define project scope, goals and deliverables that support business goals in collaboration with senior management and stakeholders.
Lead project activities for cross-functional teams, developing project plans and status reports, developing comprehensive documentation, and serving as the key contact and communications point for project.
Collaborate with various stakeholders including retail operations, merchandising, category management, in order to proactively identify risks, issues and interdependencies between departments in order to enhance integration of projects
Job Requirements
An Undergraduate Degree and a minimum of 8 years of relevant experience Demonstrated strong success and experience influencing, motivating and coaching for results
Demonstrated successful experience managing people / departments, including technical skills involving use of processes or technique knowledge and proficiency
Demonstrated thorough knowledge of project management methodologies, policies, procedures, programs and initiatives, including Standard Operating Procedures for departments with Sobeys
Demonstrated successful experience managing people / departments, including technical skills involving use of processes or technique knowledge and proficiency
Experience with SAP and ERP implementation
Sobeys is committed to accommodating applicants with disabilities throughout the hiring process and will work with applicants requesting accommodation at any stage of this process.
While all responses are appreciated only those being considered for interviews will be acknowledged.
We appreciate the interest from the Staffing industry however respectfully request no calls or unsolicited resumes from Agencies.