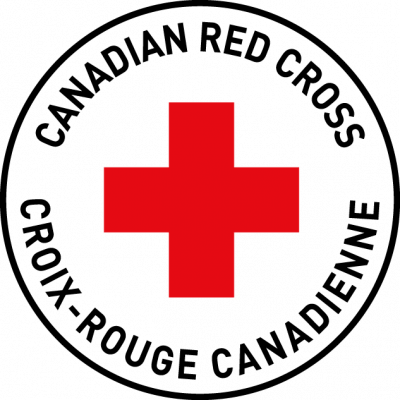 Community Services Assistant-Mobile Food Bank
Canadian Red Cross
in Toronto, ON
The Canadian Red Cross is looking for a Community Services Assistant-Mobile Food Bank. Reporting to the Mobile Food Bank Coordinator, the Community Services Assistant-Mobile Food Bank is overall responsible for stocking the food bank and delivery trucks and delivering food hampers to local clients according to program protocols.
Eligibility criteria: This position is funded through the City of Toronto Investing in Neighborhoods (IIN) Program. Interested candidates must be eligible via the following criteria:

Residing in M postal code (Toronto), and
Registered with Ontario Works, provincial employment program
Please note the selected candidate must be approved by the IIN program before hired by the CRC.
In this role you will responsible for:
Providing support to Mobile Food Bank staff in a warehouse setting
Receiving donated food deliveries
Packing and sorting donated food items, preparing food hampers
Maintain inventory
Follow all public health guidelines
Follow all safety and food bank protocols: vehcile inspections, documentation in logs, daily manifest, etc.
Food hamper delivery to existing client base throughout the GTA, food donation pickup
Providing continuous feedback loop to Coordinator
Representing CRC positively in the community through professional behaviour and appearance
Data entry, administrative tasks
Participating fully as a member of a team; ongoing communication to foster a positive work envrionment
Working closely with volunteers
We're looking for:
Ability to adapt and shift priorities throughout a workday, flexibility
Clean Driver's Abstract
Ability to repeatedly lift up to 35lbs
Good knowledge of city streets and highways
Excellent verbal and written communication skills
Demonstrated understanding of poverty and disability (and intersection of both)
Demonstrated good judgement
Collaborative work style
Computer literacy (data entry, MS Office)
Working Conditions:
This position is on-site and will require daily presence at the CRC office in Etobicoke, ON.
Interested candidates are asked to apply with the CRC AND the City of Toronto for approval by the IIN Program. We thank you for your interest, however only those candidates selected for an interview will be contacted. Please use the Apply Now button on the City's posting page via the link: Community Services Assistant - Delivery Driver (toronto.ca)
The Canadian Red Cross is committed to gender equality and social inclusion in our workplace. All qualified applications will receive consideration without regard to sex, gender identity, gender expression, sexual orientation, race, ethnic origin, color, religion, nationality, disability, age, or any other characteristic protected by applicable law. We encourage all qualified persons to apply particularly Indigenous peoples, persons with disabilities, ethnic minorities, visible minorities, and others who share our values and contribute to fostering an inclusive and diverse workplace.
Please notify us as soon as possible of any adaptive measures you might require at any stage of the recruitment process.