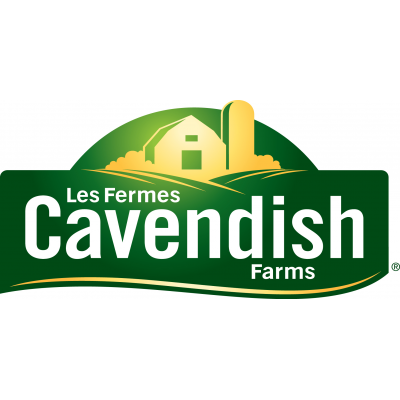 Seasonal Research Labourer
Cavendish Farms
in New Annan, PE
SEASONAL RESEARCH LABOURER
Cavendish Farms is a leading producer of frozen food products for retail and foodservice markets throughout Canada, the United States, and around the world.
Cavendish Farms is looking for a Seasonal Research Labourer for a period of up to 3 months to work at our Research Centre located in New Annan, PE. Work Location: 25533 Veteran's Memorial Hwy, New Annan, PE, Canada, C0B 1M0 Hours: Seasonal, Part-time or Full-time - 30-60 per weekQualifications:
Farm equipment and general labour experience considered an asset (training provided);

High school diploma or equivalent;

Ability to lift up to 50lbs (22kgs);

Availability to work extended hours, evenings and weekends;

Ability to work independently and in dynamic team environment;

Willingness to work outdoors in various weather conditions;

High degree of attention to detail and discipline on task execution;

Mechanical aptitude and previous experience working in farm operations would be considered an asset;

Demonstrated ability to communicate efficiently;

Must hold a valid driver's license.
Key Responsibilities:

Seed handling (selection and cutting), manual field planting and fertilization of research plots;

Performing field work including planting and maintaining plots; lifting up to 50 lbs;

Responsible for maintenance of plants in the greenhouse, including seed sowing, transplanting plantlets, watering and harvesting pots;

Filling pots with peatmoss and washing pots and trays;

Washing and disinfection of greenhouses and benches;

Harvest of experimental plots, bagging, lifting, loading/unloading bags and trays up to 50 lbs;

Potato grading, counting, weighting in the greenhouse, field and warehouse;

All other duties as required.
To Apply for this Career Opportunity:
Send a copy of your resume to cavendishhr@cavendishfarms.com
Posting will be active until positions are filled.
Please Note: A background check and drug screen will be required prior to an employment offer being extended.

We appreciate your interest in our company! Only those candidates selected for an interview will be contacted.

To learn more about our products and services, click here.

Cavendish Farms is committed to the principle of equal opportunity in its employment practices and to providing an environment free from discrimination and harassment for all employees.