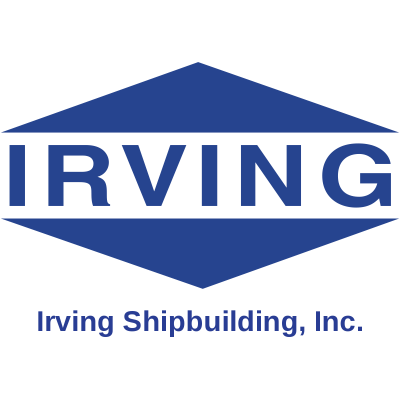 Metal Fabricator - Red Seal - Woodside Industries (Local 73)
Irving Shipbuilding
in Dartmouth, NS
METAL FABRICATOR - WOODSIDE INDUSTRIES (Local 73)Irving Shipbuilding, located at 3099 Barrington Street Halifax NS B3K 5M7, is part of the J.D. Irving Group of companies and is in the business of building quality ships and repairing vessels. The company's primary site is Halifax Shipyard, with three other locations in the Maritime Provinces. Irving Shipbuilding is currently working on a number of significant projects for the Department of National Defense and the Canadian Coast Guard. The company's commitment to health, safety and care for its employees and the environment is an integral part of its business.
Woodside Industries is currently seeking experienced
Metal Fabricators, Local 73
.
Qualifications:
Completion of college/CEGEP/vocational or technical training
Metal fabrication trade certification
Requires a minimum of 3 or more years of of fabrication, assembly, and fitting experience utilizing various tools and equipment
Experience working in marine/industrial industry is considered an asset
KEY REQUIREMENTS:
You must be eligible to work in Canada to apply for this job
A pre-employment physical is required
A background check will be performed by the Employer
Full trade flexibility is required
Physical effort and work conditions:
Candidates will be required to wear respiratory protective equipment and must comply with all safety regulations regarding the proper fit and use of this personal protective equipment.
Candidates will be required to work at heights from ladders, scaffolding, and platforms; stand, stoop, bend, kneel, climb, and work in confined spaces, inclement weather and support extended hours and overtime as business needs dictate. Work may be performed indoors and outdoors. You will frequently handle, lift, carry, and set up parts and equipment that weigh up to fifty (50lbs) pounds. Occasionally, you may be required to lift and carry items that weigh over fifty (50lbs) pounds.
All successful applicants must meet requirements for Canadian Controlled Goods Program (CGP), Canadian Government Security clearance, and U.S. International Traffic in Arms Regulations (ITAR).
Key Responsibilities:
Areas of specialization: structural metal or steel, plate work, shipbuilding, pressure vessels
Measure, cut, grind, fit, align, and tack weld parts
Layout of reference points and patterns
Assemble and fit plates and sections to form structures
Weld or bolt sections together
Layout construct patterns and templates
Read, interpret, plan and execute from drawings, blueprints, and procedures
Instruct and mentor apprentices
What We Offer:
Benefits, as per the Collective Agreement, include: vacation pay and paid holidays; potential for overtime; participation in Boilermaker National Pension Plan; group health/dental plans; optional life insurance; weekly indemnity and long term disability coverage
To Apply for this Career Opportunity:
Please complete the online application form. An up-to-date resume of past experience and education is required.
All applications will be reviewed by one of our recruiters. If the recruiter sees a potential opportunity (current or future) that matches your skills and experience, you will be contacted to discuss your qualifications for a position with Irving Shipbuilding.
To learn more about our products and services, click
here
.
Irving Shipbuilding Inc. is committed to the principle of equal opportunity in its employment practices and to providing an environment free from discrimination and harassment for all employees.
We do not accept unsolicited resumes from search firms or employment agencies, and we are not responsible for any fees related to unsolicited resumes.