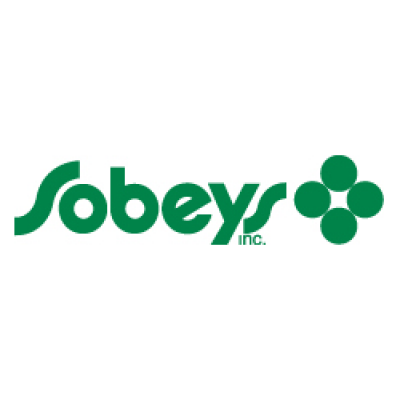 HR Business Partner - Related Business
Sobeys Inc.
in Stellarton, NS
Requisition ID:
133668
Career Group:
Corporate Office Careers
Job Category:
HR Business Partners - Operations
Travel Requirements:
50%+
Part Time or Full Time:
Full Time
Country:
Canada (CA)
Province:
Nova Scotia (CA-NS)
City:
Stellarton
Location:
King St. Office
Postal Code:
Our family of 123,000 employees and franchise affiliates share a collective passion for delivering exceptional shopping experiences and amazing food to all our customers. Our mission is to nurture the things that make life better - great experiences, families, communities, and our employees.
A proudly Canadian company, we started in a small town in Nova Scotia but we are now in communities of all sizes across this great country. With over 1500 stores in all 10 provinces, you may know us as Sobeys, Safeway, IGA, Foodland, FreshCo, Thrifty Foods, Lawton's Drug Stores or another of our great banners but we are all one extended family.
All career opportunities will be open a minimum of 5 business days from the date of posting.
Overview
Sobeys is full of exciting opportunities and we are always looking for bright new talent to join our team! We currently have a full-time opportunity for a
Human Resources Business Partner- Related Business
 to join our Human Resources team based out of our office in Dartmouth or Stellarton, Nova Scotia, or Moncton, New Brunswick. Job Description
What you'll get to do in this fast paced role:
Responsible to advise and support the Director of Operations and Store Managers on matters related to employee/labor relations and the HR functions
Accountable for the consistent deployment of HR tools, systems, processes, policies and procedures and leadership development curriculum
Provide professional advice to Operations Management in relation to collective agreement administration (as applicable), employment law, labor law, human rights matters, and any other issues which require conflict resolution
Provide a strong voice within Retail operations as the advocate for HR requirements and employee considerations
Work with Labour Relations in collective agreement negotiations and on the administration of collective agreements (as applicable)
Partner with the Store Manager to investigate and address employee issues while ensuring consistency in progressive discipline and investigations
Ensure that we have consistently high levels of Management/Employee communications throughout our locations
Drive the creation and maintenance of a positive work environment between Operations Leadership, Store Management and all front-line employees
Proactively works with operations management to ensure that company policy, procedures and, where they exist, collective agreements are administered appropriately
Makes recommendations on unique issues not covered by current policies/ procedure and proposes policy changes
Coach managers through the progressive discipline and termination process
Liaise with security and legal counsel as required
Work with the recruitment team(s) to coordinate external recruitment plans (new stores/job fairs)
Coordinate employee position changes and store openings/closings/conversions
Lead the development and execution of an integrated workforce plan, succession plan and overall talent development plan to create a talent pipeline which supports operational requirements on an ongoing basis
Assist with WCB, STD, LTD, LOA and RTW procedures
Job Requirements
What your resume will include and demonstrate to us:
Degree, diploma or certification in Human Resources or associated field or equivalent work experience
5+ years HR Generalist experience or equivalent
Retail experience preferred
Demonstrated knowledge/experience in all components of the generalist Human Resources function
Sound knowledge/understanding of provincial employment legislation
Demonstrated understanding of human behavior, as well as business management, operations and strategy
Ability to influence, coach, and advise business partners effectively
Strong negotiation and conflict resolution skills
Ability to effectively prioritize and execute tasks in a high-pressure environment
Ability to conduct investigations and present findings and appropriate resolution
Excellent technical HR skills and understanding of employment, Human Rights and Labour laws
Proven ability to handle confidential and sensitive information
Ability to multi-task and work with changing/conflicting priorities
Ability to deal with difficult people and handle sensitive issues
Demonstrated ability to work with a large number of business partners in a matrix environment (preferred)
Travel will be required within Nova Scotia, PEI and New Brunswick
If you feel that this describes the kind of work you want to do, and you are excited about what Sobeys has to offer, then we look forward to reviewing your application. Please ensure that you take the time to ensure your profile shows us why you're the most qualified applicant for the role.
This is an outstanding opportunity to join a leading Canadian company with a clear vision and focus. We are only accepting online applications and welcome applications from all qualified people interested in this challenge. We will be contacting only those who will be selected to interview.
Sobeys offers our employees many valuable benefits such as:
Growing organization
Competitive salary
Pension plan
Flexible health and dental benefits plan (eligible employees)
Ongoing Training & Development
Sobeys is committed to accommodating applicants with disabilities throughout the hiring process and will work with applicants requesting accommodation at any stage of this process.
While all responses are appreciated only those being considered for interviews will be acknowledged.
We appreciate the interest from the Staffing industry however respectfully request no calls or unsolicited resumes from Agencies.