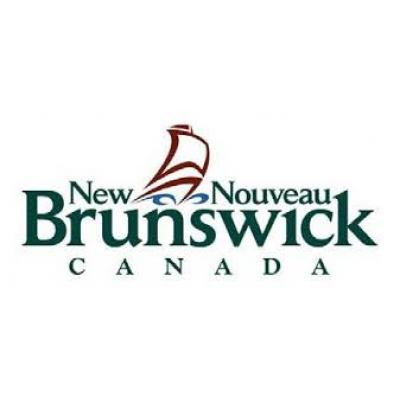 Communications Officer
Department of Finance and Treasury Board
in Fredericton, NB
Communications Officer
Finance and Treasury Board
Pay Band 4
FREDERICTON
OPEN COMPETITION
Who we are
Join us as we pursue our disruptive vision to have timely access to information for decision-making. The Enterprise Resource Planning (ERP) Project is a business transformation project that will result in redesigned business processes and the implementation of a solution for human resources, finance and procurement.
We are a team filled with people who are passionate about business transformation and seek to deliver the best experience for the Government of New Brunswick. At ERP, we're committed to our work through collaborative approaches, having fun and most importantly to each other's success. 
Our dynamic, progressive team of professionals' work in an environment in which you can learn, grow, create and support innovative strategies to help GNB deliver on its new transformational business objectives.
If you are
A fun, creative thinker that possesses strong interpersonal skills, execution capabilities, communication skills ability to think on your feet and are excited about bringing that expertise to ERP, then this role is for you! Do what you love, alongside others who are just as passionate as you are!
We are looking for a highly motivated and energetic communications professional to join our Change Management Team, on a one-year contract as a Communications Officer. In this role, you will contribute to the planning, development and implementation of various communications tools, activities and initiatives, all in support of our team's mandate of preparing the project's various stakeholders for the process and technology changes that are part of this transformational initiative. 
RESPONSIBILITIES: 
Change Management support - Support the Change Management Team, and project team resources in the:
implementation of business-stream specific communications plans,
development and implementation of communications tactical plans, and
development of communications materials and key messages for project stakeholders
Project intranet development and maintenance 
Schedule, coordinate and develop regular content updates for the project's stakeholder intranet site. 
Make recommendations on how to further develop and evolve the site and its contents.
Overall project awareness and promotion 
Contribute to the development of project awareness and promotional materials.
Produce general communication for various GNB audiences and communications channels, including employee intranet sites and newsletters.
Operational/post-deployment support 
Working with the Communications Lead, support the ERP Operations Team in the development of messages and other communications aimed at ensuring that staff in areas where ERP has been implemented are aware of how to access ongoing business and technical support. 
Develop a quarterly newsletter/update for ERP stakeholders, highlighting work and progress in areas that have implemented ERP. 
ESSENTIAL QUALIFICATIONS: 
Candidates should have a university degree in communications, public relations, journalism or related field, with a minimum of three years related work experience, or a two-year college diploma in communications, public relations, journalism or related field, with five years related work experience. An equivalent combination of education, training and experience may be considered.
Written and spoken competence in English is required. Written and spoken competence in French would be considered an asset. Please state your language capability on your application.
Applicants must clearly demonstrate essential qualifications to be given further consideration. 
ASSET QUALIFICATIONS:
Preference may be given to candidates that possess one or more of the following asset qualifications:
Strong teamwork, collaboration skills, and desire to actively contribute to team capabilities and culture.
Positive, can-do attitude with demonstrated persistence and resilience in challenging situations.
Experience working with in changing environments, with people leaders or facilitation.
BEHAVIOURAL COMPETENCIES:
The successful candidate must possess the following behavioural competencies: Initiative, Information Seeking, Cooperation and Collaboration, Relationship/Network Building, Effective Interactive Communication, Client Service Orientation, Adaptability and Flexibility, and Analytical Thinking/Judgment.
TECHNICAL COMPETENCIES:
The successful candidate will possess the following technical competencies: Presentation Skills, Written Communications 
Résumés should be in chronological order specifying education and employment in months and years including part-time and full-time employment. 
Salary: $1,918 to $2,682 bi-weekly
Candidates on the eligibility list may be considered for future vacancies.
Applicants are to apply on-line no later than January 21, 2021 indicating competition number: 21-FTB-04 This competition may be used to fill future vacancies at the same level.
Human Resources Services
Phone: (506) 440-3544
We thank all those who apply however only those selected for further consideration will be contacted.
As per the Civil Service Act, candidates registered with the Equal Employment Opportunity Program and veterans, who demonstrate they are among the most qualified, shall be given preference at the time of appointment.
We promote a scent-reduced environment.
We are an Equal Opportunity Employer.
The New Brunswick Public Service: Improving the lives of New Brunswickers every day!